Friday 19th June - Solstice Blessings, Scones and British Flowers
This Week's Class Notes...
I thought you might like to have the words from the blessing I read out after yesterday's live Zoom classes. At the height of the year (the summer solstice is on Saturday 20th) they seem so appropriate...
May the sun bring you new energy by day,
May the moon softly restore you by night,
May the rain wash away your worries,
May the breeze blow new strength into your being,
May you walk gently through the world
And know its beauty all the days of your life.
~ attributed to be an Apache blessing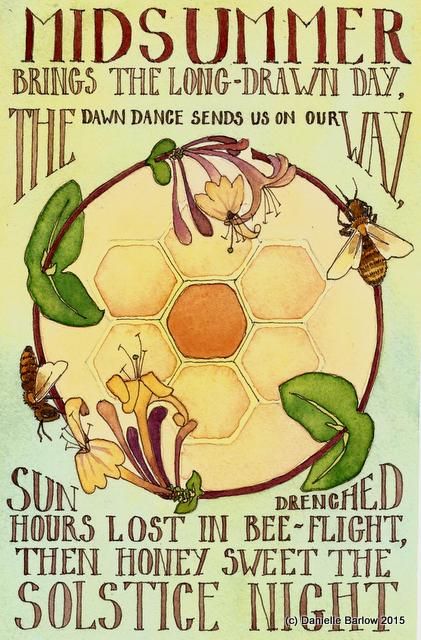 And, as promised, another video for the mobility and relaxation of your neck - an area of the body that we often feel strain and tension in. One tip that I didn't mention in the video is to get into the habit of checking whether you are gritting your teeth. We can create a lot of tension in our jaw when we do this which can lead to temporo-mandibular disorder (TMD), headaches and neck tension, so it's a good idea to regularly relax your bottom jaw away from your top jaw and soften your tongue into the floor of your mouth. Remember to be very gentle as you do these movements - no forcing past your range of movement - you want to keep your neck mobile, comfortable and resilient to the challenges of modern day life.
This Week's Recipe... Vegan Scones
I'm very excited as I've realised that scones can be vegan! How did I not know this before?! There are no eggs in scones anyway and if you use soya milk and margarine there's no dairy either. So delicious and no cows mistreated in the process either - double winner!! This recipe comes courtesy of Tesco. It included a bit about how to make vegan 'cream' from a tin of coconut milk too - I tried it and it failed dismally (it wouldn't whip into a nice consistency) so I abandoned it and used Alpro plain soya yoghurt instead. The coconut milk will go into tomorrow's smoothie instead.
You will need:
180ml unsweetened soya milk, plus extra for brushing
2 teaspoons lemon juice
1 teaspoon vanilla extract
400g self-raising flour, plus extra for dusting
1 teaspoon baking powder
100g dairy-free spread
40g caster sugar

And here's how to make them:
Preheat the oven to gas 6, 200°C, fan 180°C. Gently heat the soya milk in a small pan, or the microwave, until just warm but not hot. Add 2 tsp lemon juice and the vanilla extract and set aside.
Sieve the flour and baking powder together into a mixing bowl and add a pinch of salt. Rub the spread into the flour with your fingertips until it resembles fine breadcrumbs.
Make a well in the centre of the flour then add the sugar and the warmed milk mixture. Gently mix with a knife, bringing the flour in from the edge of the bowl until just combined.
Tip the dough out onto a floured work surface and bring together with your hands, patting it into a 3-4cm-deep circle.
Cut out 8-10 scones using a floured 6cm round cutter, reforming the scraps of dough as needed. Transfer the scones to a baking tray, brush with a little soya milk and bake for 15-20 mins until golden.
When cooled, cut the scones in half and serve with jam and plain soya yoghurt or other cream substitute. Enjoy with a lovely cuppa.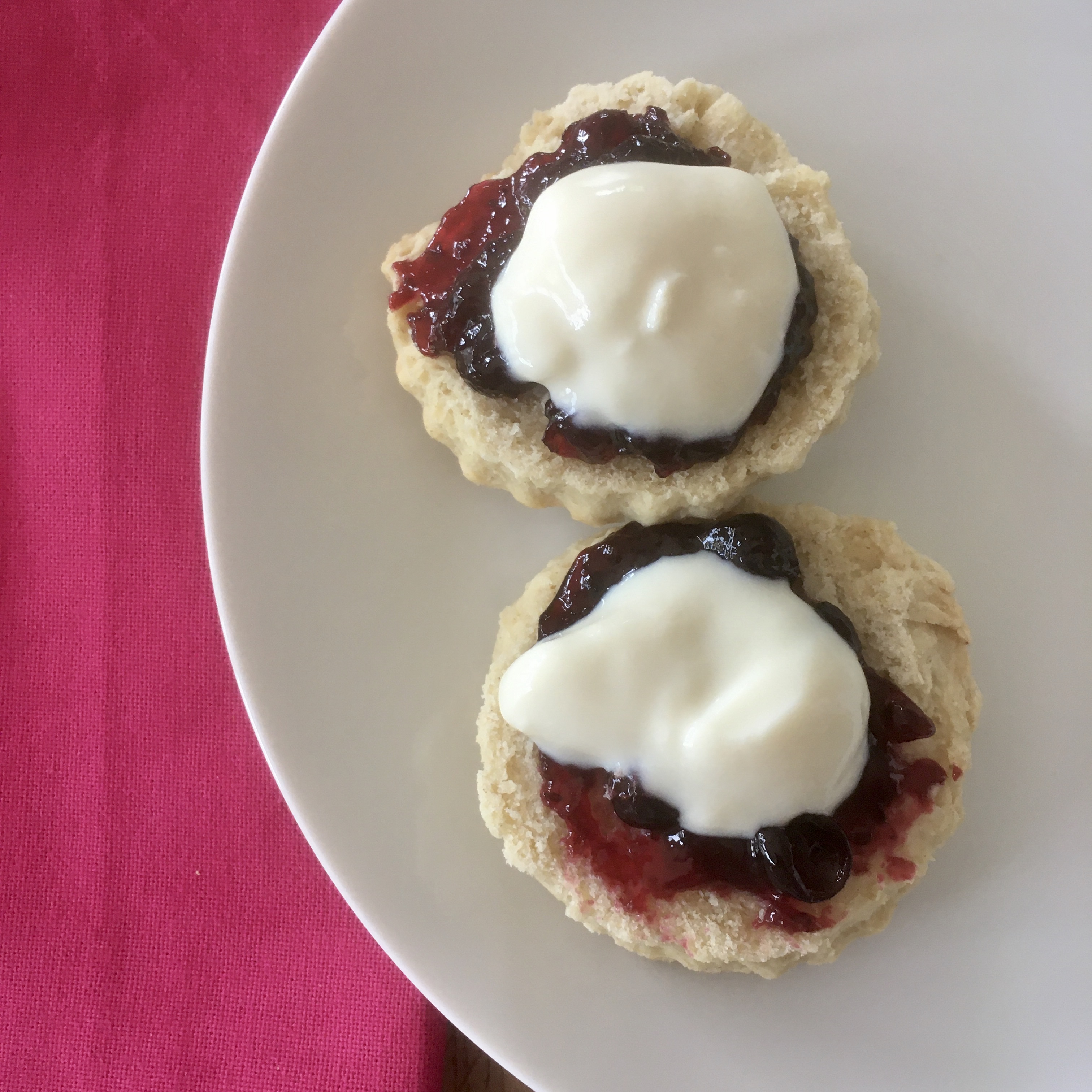 This Week's Mother Nature's Magic... British Flowers Week 15-21 June
Did you know that this week is British Flowers Week? This annual celebration of British flowers and plants, the growers that produce them and the florists that arrange and sell them to us was started in 2015 by New Covent Garden Market. It aims to raise the awareness of the benefits of locally grown, seasonal flowers and encourage us to buy more of them. It not only supports the UK when we, the consumer, buy British flowers but, with no air miles and less packaging, they are a better choice for the environment.
The website has lots of inspiration, hints and tips for using British flowers - you can take a look here https://www.britishflowersweek.com/. They would normally be offering lots of live events but, of course, plans have changed so they are sharing interviews, a competition, photo gallery and workshops, including the lovely video about creating a beautiful table-setting below. There are also links to places where you can buy British flowers - Flowers from the Farm will help you find the nearest grower or florist to either you, if you want to buy a bouquet for yourself, or someone you'd like one delivered to. Local to me in Bookham, Surrey is Plant Passion - a flower farm based in East Clandon which does online orders and has an outlet at a cafe in Horsley. On the tiniest scale, if you live in Bookham or Fetcham and would like a little posy of flowers to decorate your windowsill this weekend please send me a message and I'll pick you some from my back garden (otherwise known as @flosflowergarden) for collection and exchange for a small donation to Spay It Forward, the project that I support that helps reduce the population of stay dogs and cats in Europe.
This Week's Musical Offering... 'Tiger Lotus' by Sound Ambassador
This track has a good steady rhythm and is a good one to add to your vinyasa flow playlist. At 13 minutes long it would see you through a few rounds of Sun Salutation and a standing pose sequence.
This Week's Video...
I know you know this but I'll share it anyway - it's always good to have what you're already doing reaffirmed. It's a short video from the BBC about how breathing (we know these techniques as Pranayama), humming (we yogis know this practice as Bhramari Breathing - Humming Bee Breath), and focusing (we do this in our meditation and mindfulness practices) can help us stay calm under pressure.
Until next time - wishing you a happy Summer Solstice...