Friday 30th August - Root Locks and Roasted Tomatoes
Class Notes... A Bit About Bandhas
You may have heard the Sanskrit word 'bandha', and the instruction to engage them, often in your yoga class but do you know what it means? 'Bandha' translates as 'lock' and they are used to contain energy, known as Prana, within the body, a bit like a valve that controls the flow of water through a pipe. In our yoga practice, engaging the Bandhas help us to feel energised, controlled and uplifted as we actively resist the downward force of gravity. There are 3 main bandhas - Jalandhara Bandha (the throat lock), Uddiyana Bandha (the stomach lock) and Mula Bandha (the root lock) and two additional ones - Hasta Bandha (the hand lock) and Pada Bandha (the foot lock). Over the next few weeks we'll take a look at each of these in more detail, starting this week with Mula Bandha.
Although situated in the lower body, this is the first of the main bandhas to be activated. I tend to refer to Mula Bandha as the pelvic floor muscles in my classes, as I find it is more easily understood. If you can imagine these muscles as a diamond-shaped hammock attached to the sitting bones at each side, to the pubis at the front and the coccyx at the back, and then think about gently but consistently lifting up the centre of that diamond, you'll have activated Mula Bandha. It is helpful for toning the pelvic and abdominal muscles and bringing the pelvic bowl to a neutral position, rather than it's common forward tilt (caused by too much sitting which shortens the psoas muscles) which can cause lower back ache. Engaging Mula Bandha contains the energy and directs it upwards, creating a subtle sense of lightness in the poses and encouraging a lifting and lengthening of the spine. (Please note though that it is not suitable if you are pregnant or in the first few days of menstruation.)
Next time you unroll you mat to do your practice, take a seat and spend a few minutes focusing on engaging Mula Bandha on your inhalation and releasing it on your exhalation. Once you have got the hang of that, try it in Tadasana (Mountain Pose) and then you can start to bring your attention to that upward lift in other poses too.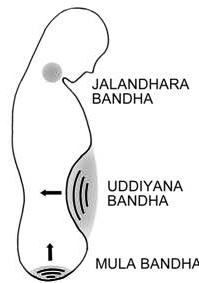 This Week's Recipe...Easy, Garlicky Roasted Tomatoes
If you grow your own veg you've probably got a glut of tomatoes right now and are wondering what to do with them all! I have absolutely loads. They're almost dripping off my 6 plants which are squeezed into one raised planter (with a cucumber too), and there are many more to come. My friend Mark shared this simple recipe with me and I just can't get enough of these juicy, garlicky tomatoes. You can put them in salads, in a sandwich or on a piece of toasted sourdough bread to make your own bruschetta.
You will need:
A punnet of cherry or small plum tomatoes
1-2 tablespoons of olive oil
2 cloves of garlic, sliced thinly
Some thyme (either a few sprigs of fresh, or you can use a sprinkling of dried)
Sea-salt and black pepper
A pinch of chilli flakes
And you could add a splash of balsamic vinegar if you like (although I didn't as I wanted to taste the full flavour of the tomatoes)
And here's how to make it:
Heat the oven to 180C/gas mark 4.
Put the tomatoes in a roasting tin with the olive oil.
Add the sliced garlic, thyme, chilli flakes, salt and pepper and give it all a good stir around.
Put the tin in the oven for 20-25 minutes until the tomatoes are slightly charred and blistered.
Remove from the oven and leave to sit for as long as you can for the flavours to soak in and the oil to thicken and become slightly sticky. (If you don't want to eat the garlic slices you can remove them.)
If there are any left over they'll keep for a few days in the fridge (but there probably won't be!!)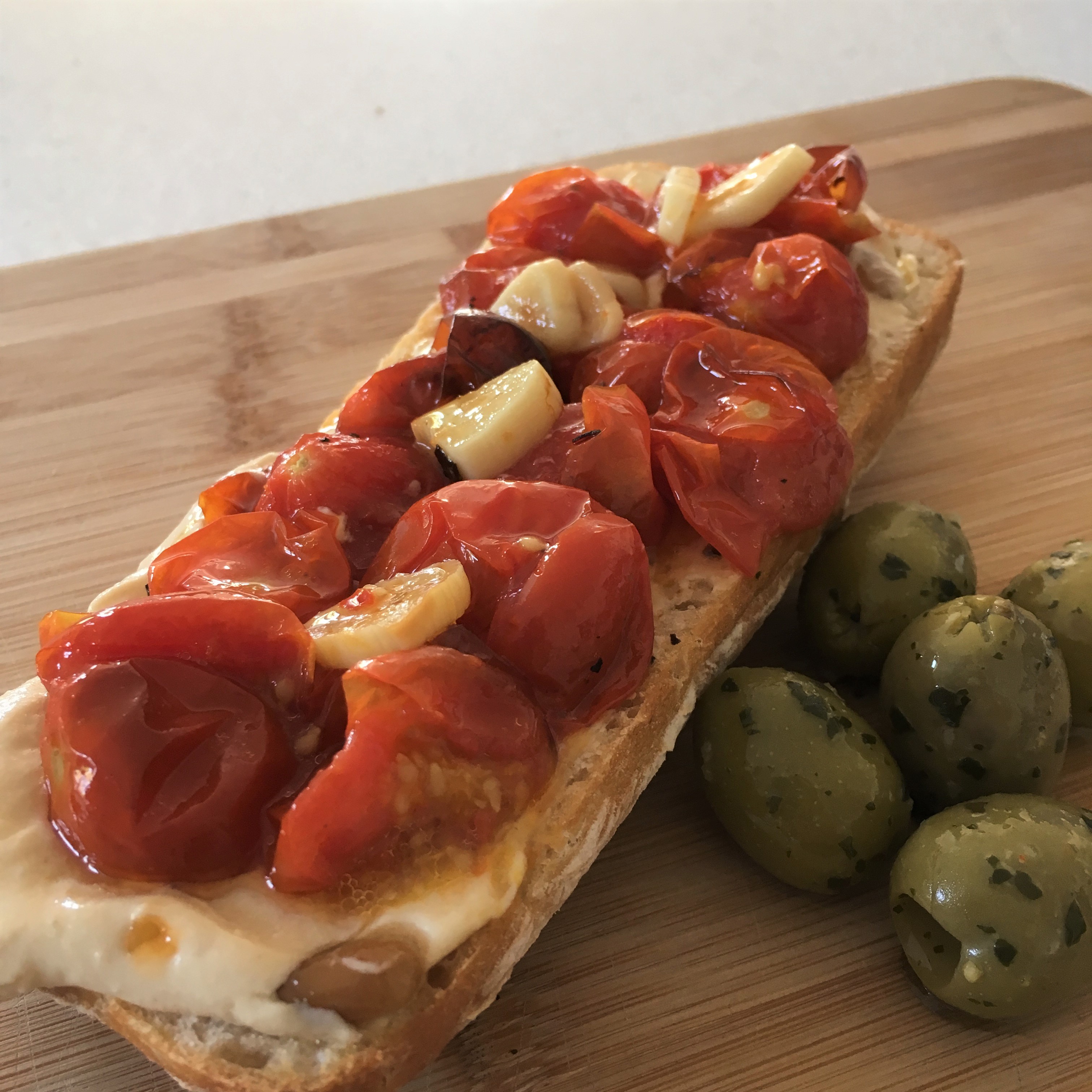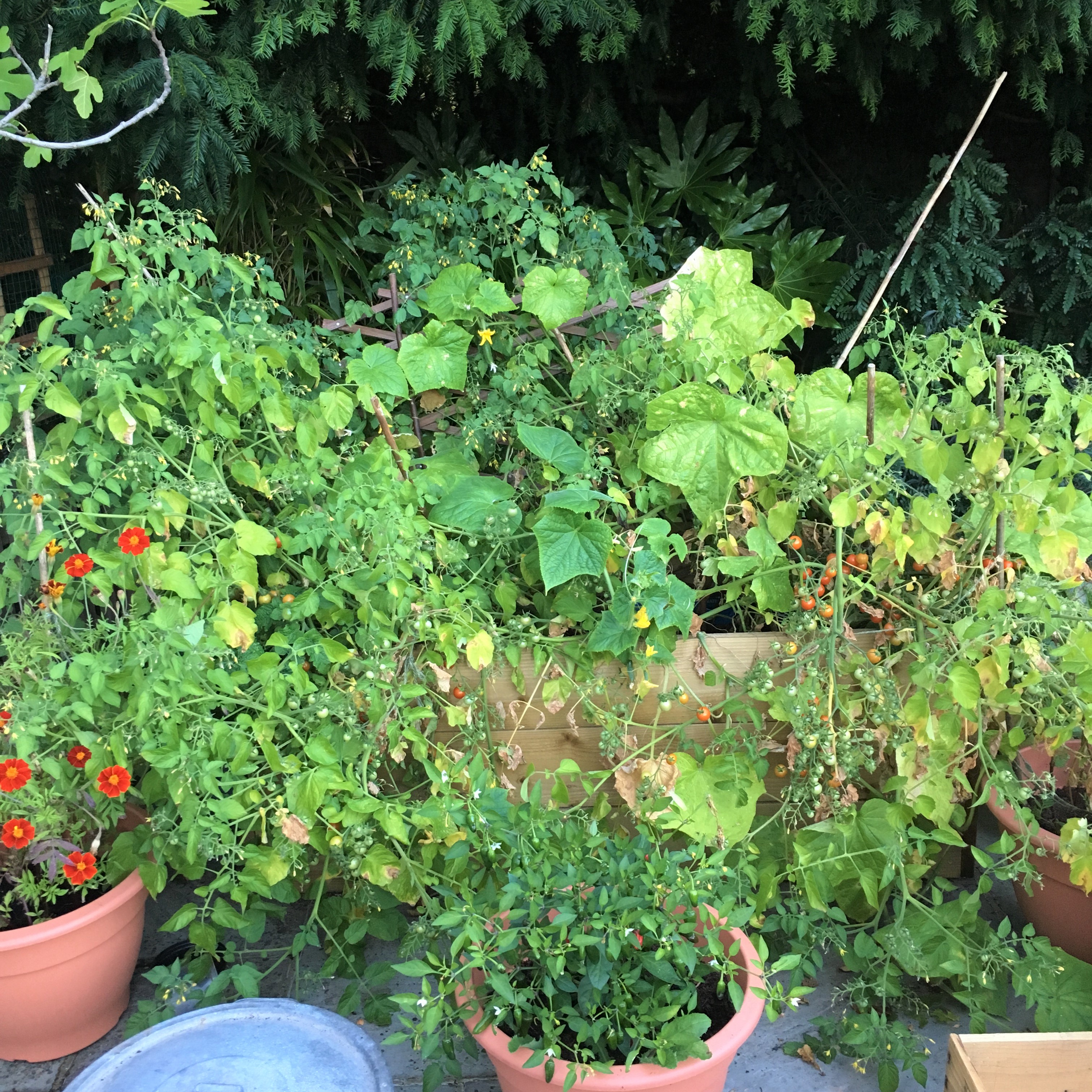 My rather unruly but abundant tomato bed
This Week's Mother Nature's Magic... Plant Passion Flower Farm in East Clandon, Surrey
High on a chalk hillside in East Clandon is a flower farm that offers home-grown, pesticide-free, freshly-cut flowers for people to buy and fill their homes with colour, fragrance and beauty. What could be nicer? I follow Plant Passion on Instagram so I was delighted to be able to attend a tour of the farm recently, and see beyond the little square photos I see on my phone to the bigger picture in the real world. For the past 6 years Claire Brown has been growing cut flowers and selling them to florists, brides and local villagers. The business (and the flowers) are growing well and there is now a calendar of floristry workshops and Open Days too.
On my visit Claire talked about the British cut-flower business, the benefits of buying locally-grown flowers (supporting small businesses rather than large corporations, fresh rather than stored, no air miles, plastic packaging or pesticides) and what type of flowers grow best on the farm's chalky soil. We then went on a walk around the surprisingly small but very productive flower field and were told about how they grow, harvest, condition and arrange the blooms for maximum yield and impact. The field is divided into different beds and plants are grown according to the month they flower for ease of picking. It's a farm rather than a garden, with emphasis on plant health and productivity rather than landscape design but its fabulous views and the stars of the show, the flowers, outshine the weeds and sometimes workmanlike surroundings. Time to wander and pick-your-own was followed by tea and cake and a Q&A session back at the barn. I got a lot of inspiration and tips from my visit (Claire was friendly and knowledgeable) and it was such a pleasure to wander around the flower-filled field on a sunny day. I'll definitely be signing up for some workshops next year. If you'd like to visit Plant Passion, the next Open Day is on Sunday 15th September from 1.00-5.00pm - it's part of Heritage Weekend and it's free. For more information on this event and about buying fresh flowers you can take a look at the website www.plantpassion.co.uk.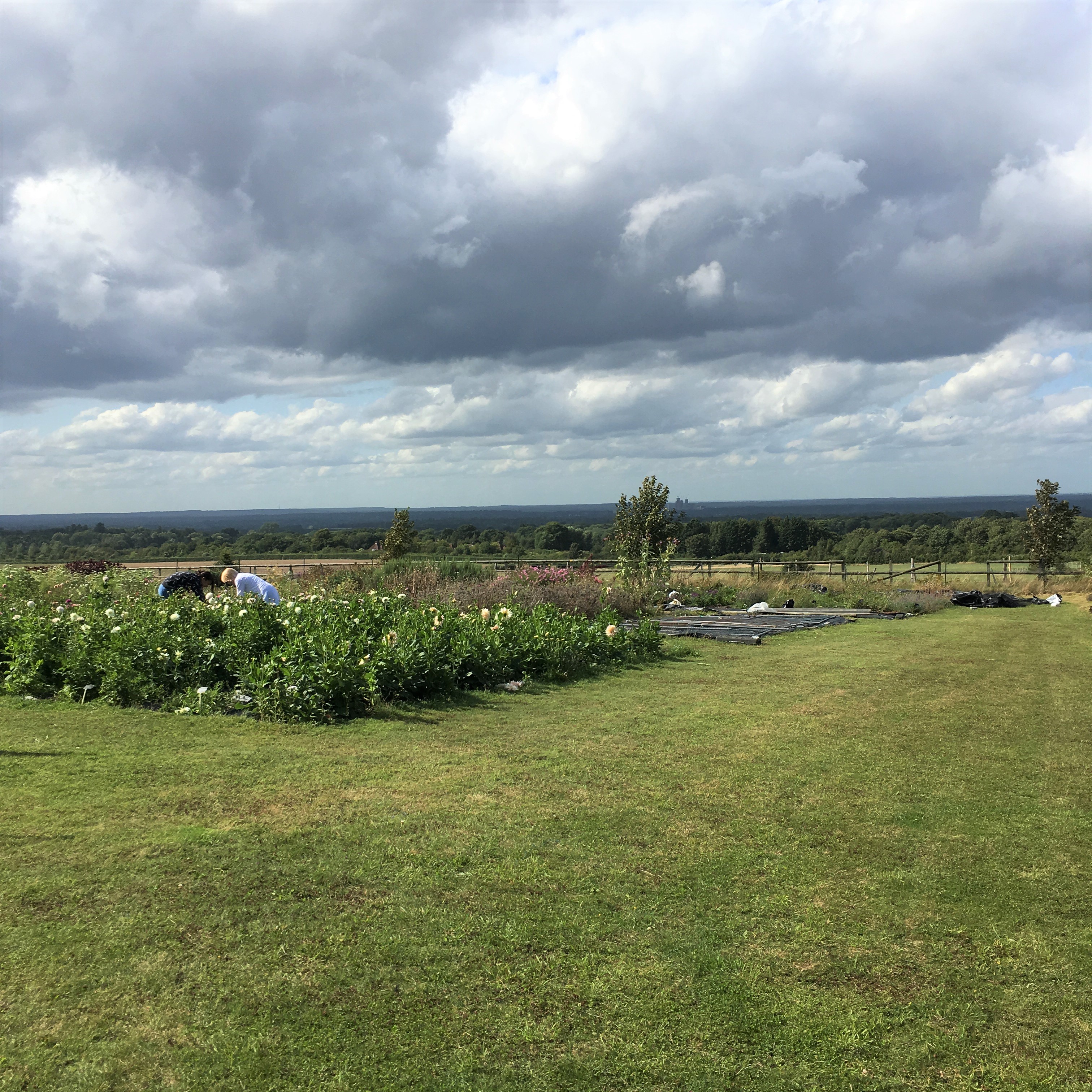 View from the top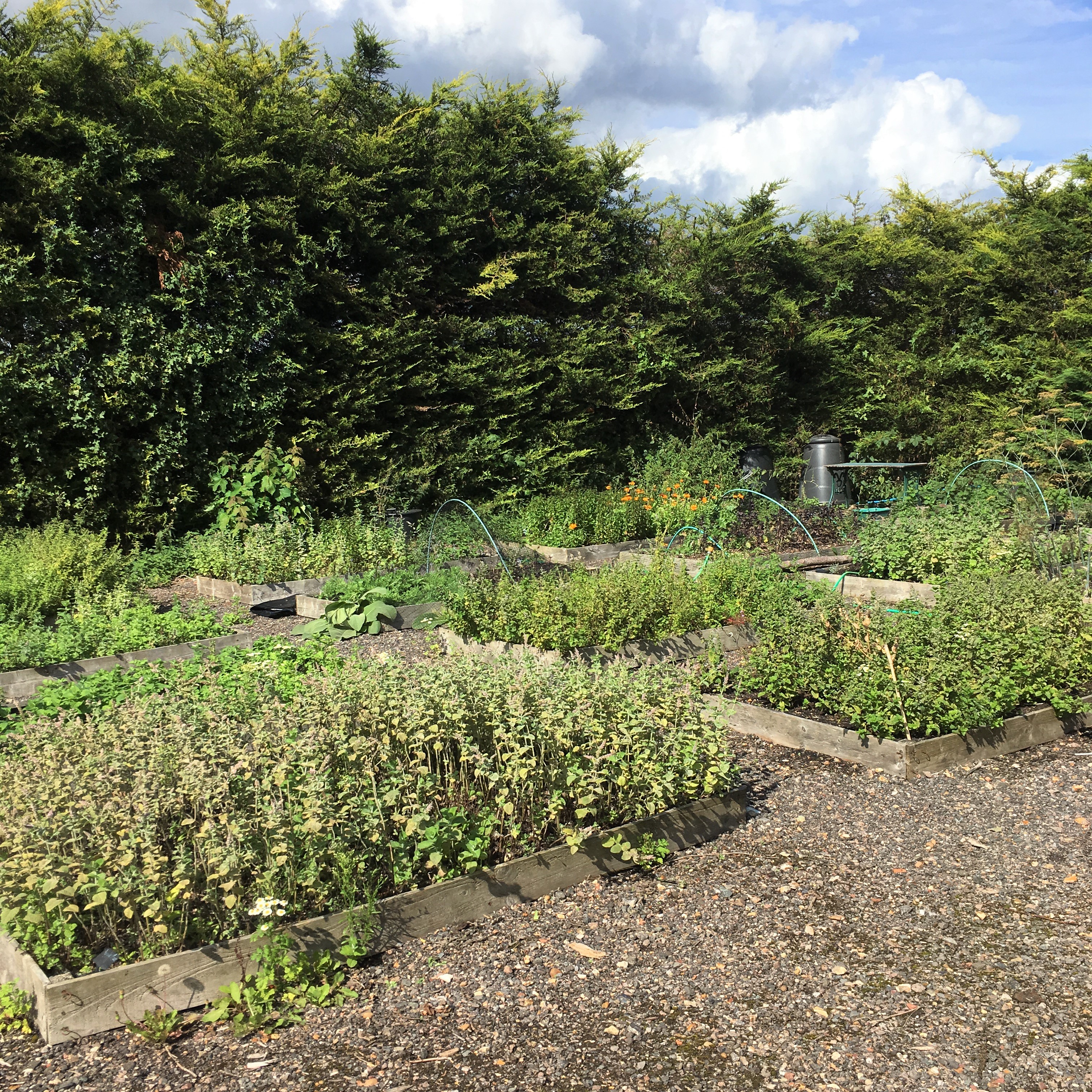 The herb beds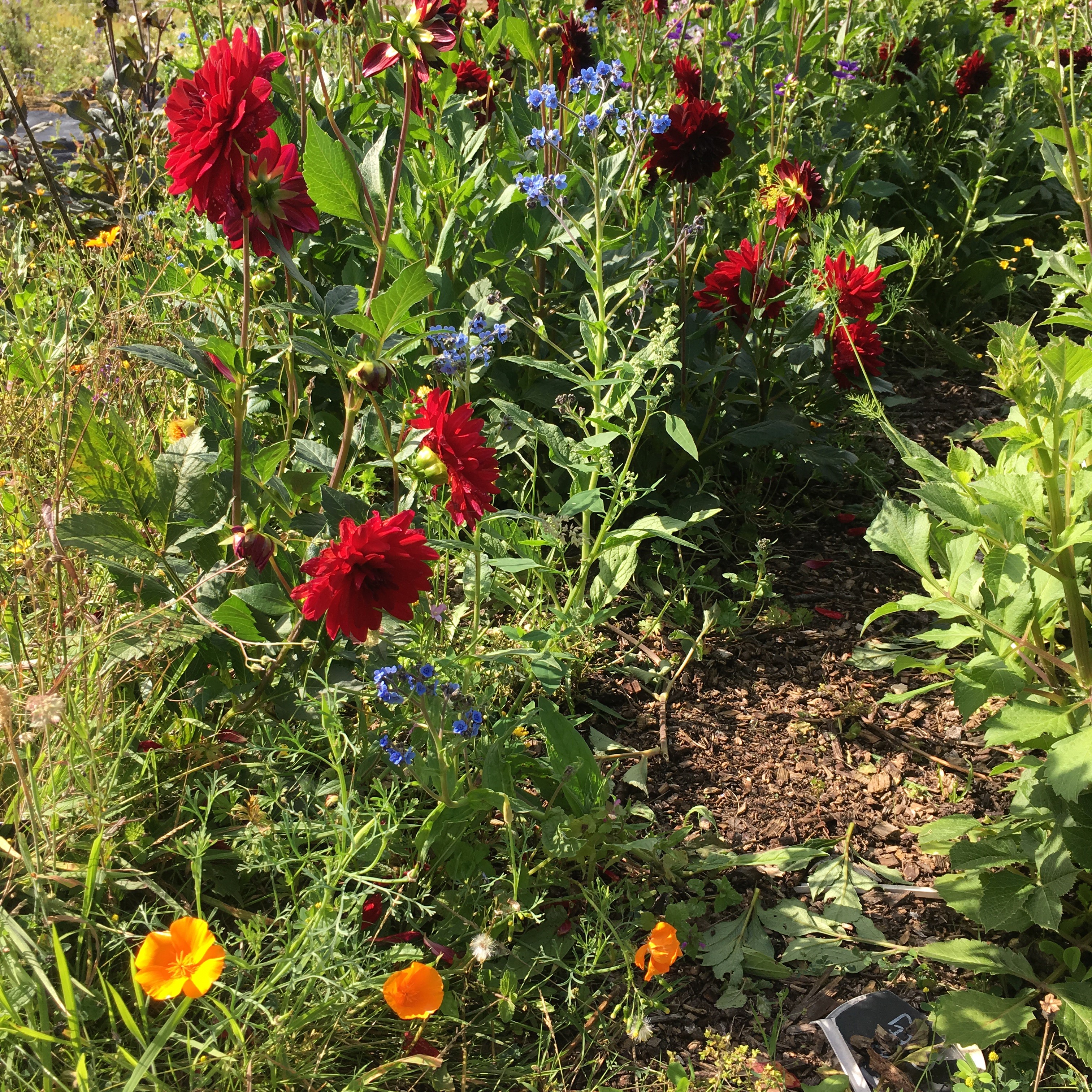 Some of the flowers for cutting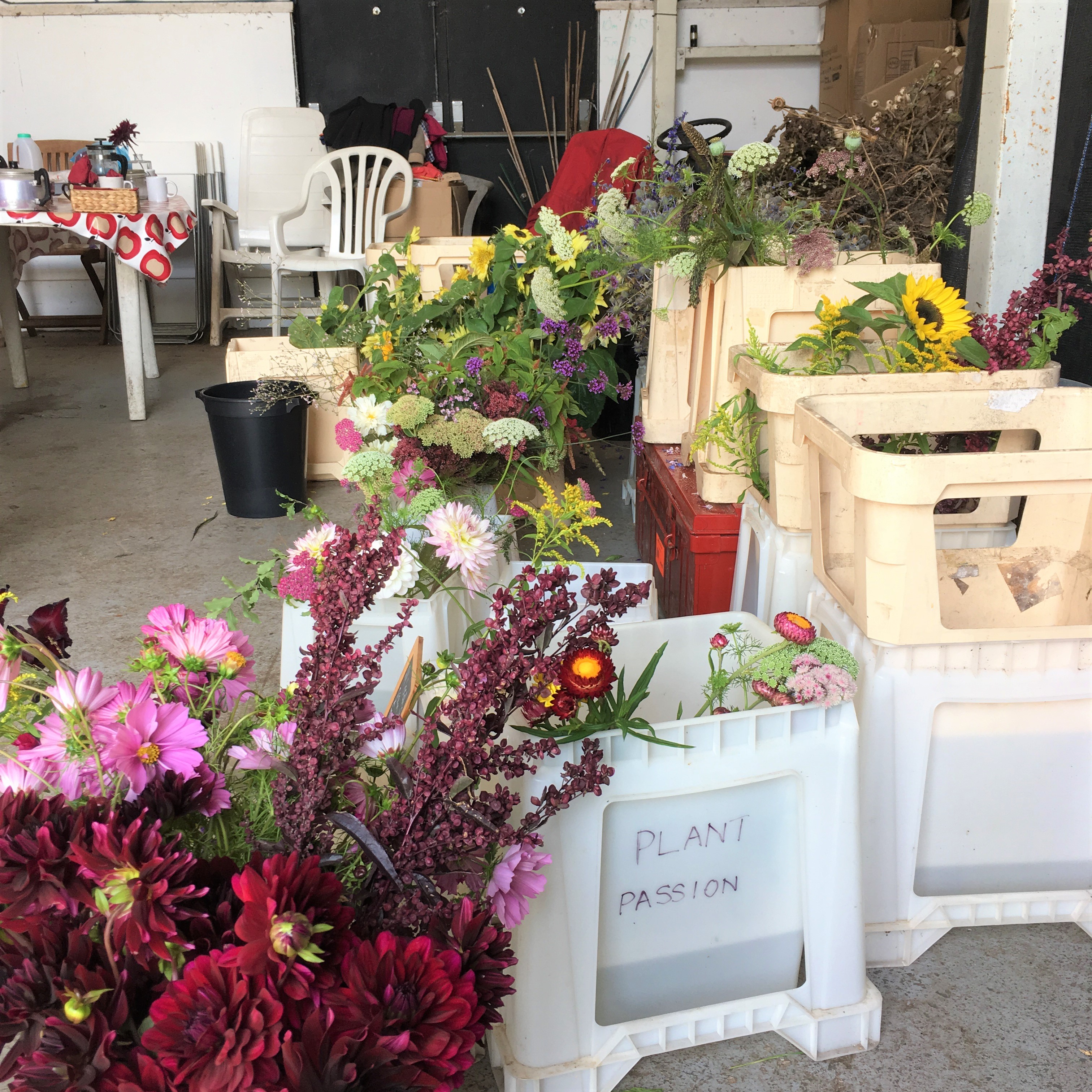 Cut flowers ready for arranging
This Week's Musical Offering...
Bandha by Namaste - a short relaxing track for a slow stretch or Savasana.
And I'll Leave You With... some inspiration to get a little more fluid and mobile... not this much, but just a little :-) Janik and Arnaut's Snake Dance from 1954!