Thursday 14th February - Poems, Paintings, Pineapple and Passion fruit
I went to the funeral of a friend this week. She was 53 years old. A life cut way, way too short.
This poem was one of the readings. It's very poignant and has an important message for us all...
Slow Dance by David Weatherford
Have you ever watched kids on a merry-go-round,
or listened to rain slapping the ground?
Ever followed a butterfly's erratic flight,
or gazed at the sun fading into the night?
You better slow down, don't dance so fast,
time is short, the music won't last.
Do you run through each day on the fly,
when you ask "How are you?", do you hear the reply?
When the day is done, do you lie in your bed,
with the next hundred chores running through your head?
You better slow down, don't dance so fast,
time is short, the music won't last.
Ever told your child, we'll do it tomorrow,
and in your haste, not see his sorrow?
Ever lost touch, let a friendship die,
'cause you never had time to call and say hi?
You better slow down, don't dance so fast,
time is short, the music won't last.
When you run so fast to get somewhere,
you miss half the fun of getting there.
When you worry and hurry through your day,
it's like an unopened gift thrown away.
Life isn't a race, so take it slower,
hear the music before your song is over.
We know that we should do. But often we just don't - we're too lost in the busy-ness. So don't just tell your people that you love them on Valentine's Day - tell them every day. Cultivate that sense of slowing down that we practise in our yoga classes and meditations. Make yourself pause to notice the small things in life. Go and sniff a snowdrop - they'll be gone soon. Stand and look at the sunrise. Spend some time with small children - they are great teachers of how to be interested in the world around you. Move your body. Breathe deeply. We know what to do. We just need to do it. Go and do it.
You can see more of David Weatherford's poems and writings HERE.
Another great lady died in January. Mary Oliver was a poet and a lover of nature. She was 83 years old - she got to go the full circle.
Here are three of my favourite poems. I do recommend you check out some of her many published anthologies (and some of her poems are publicly available when you Google her name). They are rich and thoughtful, descriptive and deeply connected to the world around her. She loved to write about birds and branches, grasshoppers and geese and going slowly, drinking it all in with wonder.
Wild Geese
You do not have to be good.
You do not have to walk on your knees
For a hundred miles through the desert, repenting.
You only have to let the soft animal of your body
love what it loves.
Tell me about your despair, yours, and I will tell you mine.
Meanwhile the world goes on.
Meanwhile the sun and the clear pebbles of the rain
are moving across the landscapes,
over the prairies and the deep trees,
the mountains and the rivers.
Meanwhile the wild geese, high in the clean blue air,
are heading home again.
Whoever you are, no matter how lonely,
the world offers itself to your imagination,
calls to you like the wild geese, harsh and exciting —
over and over announcing your place
in the family of things.
The Summer Day
Who made the world?
Who made the swan, and the black bear?
Who made the grasshopper?
This grasshopper, I mean-
the one who has flung herself out of the grass,
the one who is eating sugar out of my hand,
who is moving her jaws back and forth instead of up and down-
who is gazing around with her enormous and complicated eyes.
Now she lifts her pale forearms and thoroughly washes her face.
Now she snaps her wings open, and floats away.
I don't know exactly what a prayer is.
I do know how to pay attention, how to fall down
into the grass, how to kneel in the grass,
how to be idle and blessed, how to stroll through the fields,
which is what I have been doing all day.
Tell me, what else should I have done?
Doesn't everything die at last, and too soon?
Tell me, what is it you plan to do
With your one wild and precious life?
The Sun
Have you ever seen
anything
in your life
more wonderful

than the way the sun,
every evening,
relaxed and easy,
floats toward the horizon

and into the clouds or the hills,
or the rumpled sea,
and is gone--
and how it slides again

out of the blackness,
every morning,
on the other side of the world,
like a red flower

streaming upward on its heavenly oils,
say, on a morning in early summer,
at its perfect imperial distance--
and have you ever felt for anything
such wild love--
do you think there is anywhere, in any language,
a word billowing enough
for the pleasure

that fills you,
as the sun
reaches out,
as it warms you

as you stand there,
empty-handed--
or have you too
turned from this world--

or have you too
gone crazy
for power,
for things?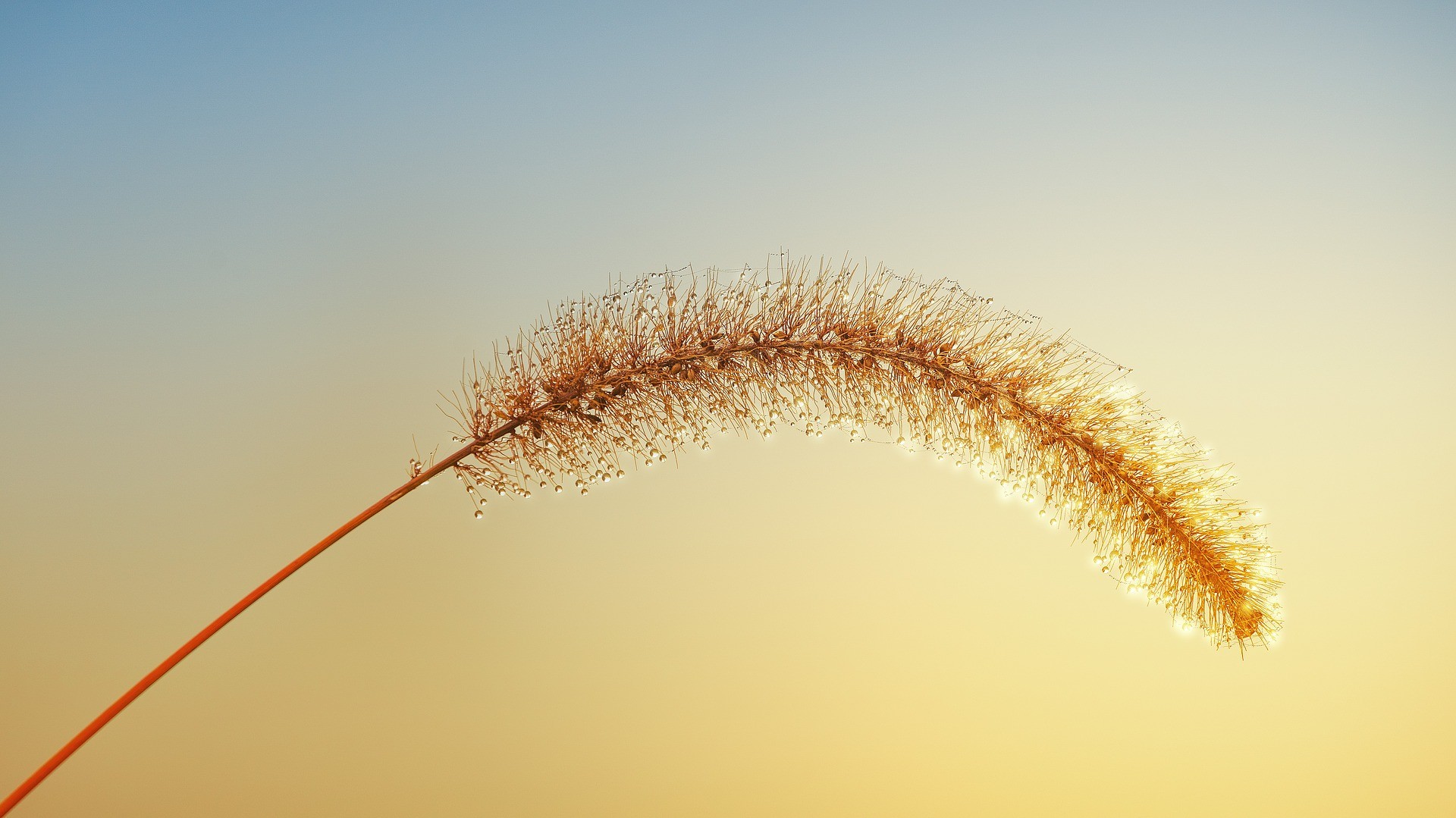 This Week's Recipe... Griddled Pineapple With Passion Fruit
I don't often make desserts but I've got this one earmarked for next time I have some people round for dinner.
You will need:
6 ripe passion fruit, halved
2 tablespoons dark rum
4 tablespoons of light brown soft sugar
1 tablespoon chopped mint
1 red chilli, de-seeded and finely chopped (optional)
1 large pineapple, topped, tailed and peeled (although I peeled mine once they were cut into wedges)
And here's how to make it:
Rub the pulp of 4 of the passion fruit through a sieve into a small saucepan to remove the seeds (which can be discarded). Add the rum, 2 tablespoons of sugar and the pulp of the remaining 2 passion fruit (including the seeds). Set the pan over a medium heat and simmer for 2-3 minutes, stirring often, until syrupy. Set aside to cool, then stir in the mint and the chopped chilli, if using.
Cut the pineapple in half lengthways, then slice each in half again t make 4 long wedges. Remove the cores with a knife and cut each wedge into 3 lengthways, making 12 thin wedges in total. Scatter the remaining 2 tablespoons of sugar on a plate and roll the wedges in it to coat sparsely.
Place a griddle pan over a high heat until smoking hot. Working in 2 or 3 batches, griddle the wedges for 2-3 minutes on each side, turning with tongs until they are caramelised all over. Transfer to a plate and repeat with the remaining fruit. Serve with the passion fruit dressing spooned over, and some vanilla ice-cream if liked.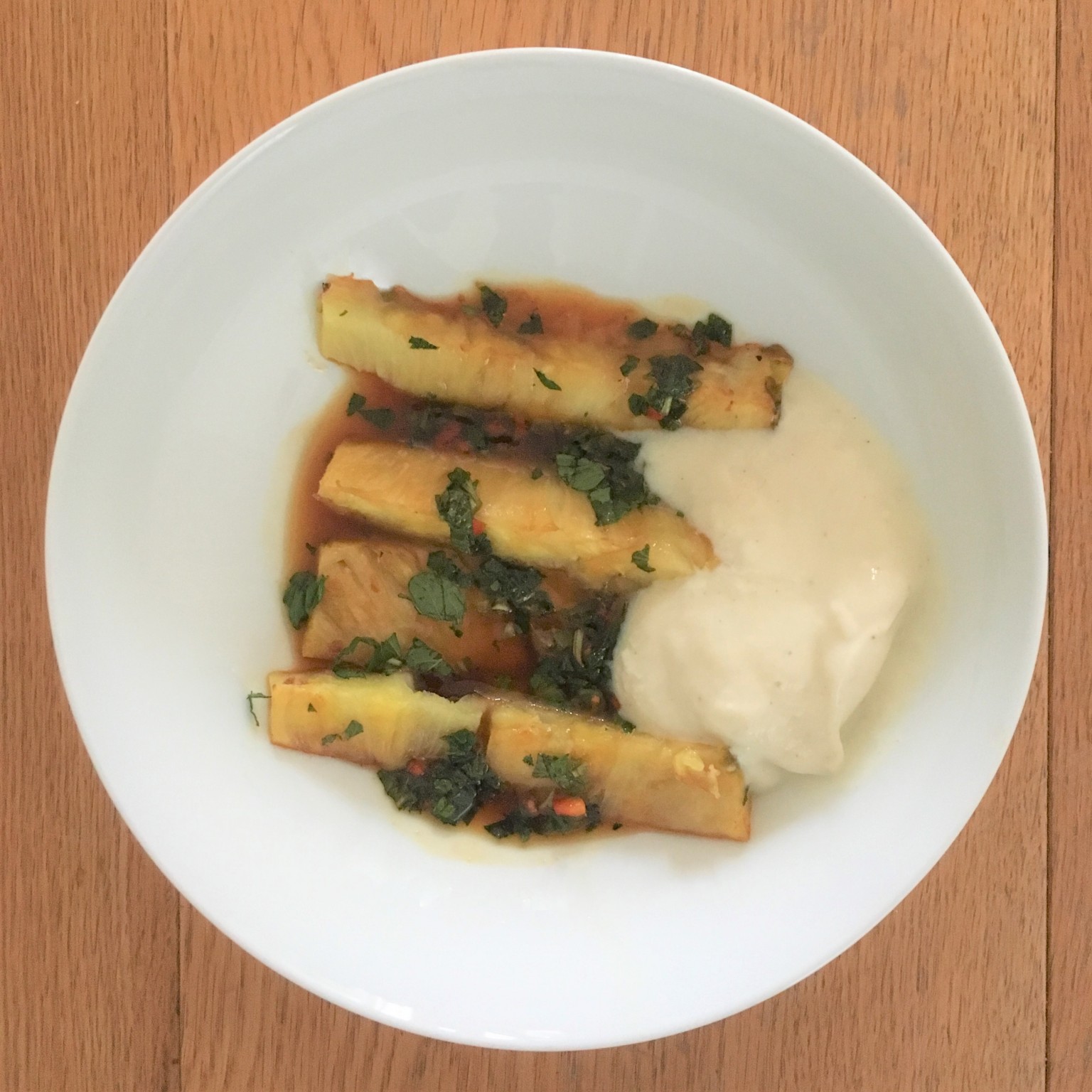 This Week's Mother Nature's Magic... Insects
I read this week about the massive loss of insect populations and the disastrous effects this will have on our ecosystems. It doesn't make for easy reading but it's interesting and we all need to know about it - you can take a look at an article from The Guardian HERE.
I'm generally ok with insects - except moths (of which I had a phobia when I was younger and still a fear of now) and butterflies (which I am more comfortable with now). Weird I know - but that's phobias for you! I'll happily pick up a spider in a cloth and take it outside and I always try to find a new home for the woodlice when I disturb their nests under the flowerpots in my garden. But I've never really loved them like some people do. My niece is one of those who finds insects fascinating and through her amazing and very detailed artwork I'm starting to become more curious about them. I think I find it easier to study them on paper rather than in situ in the wild where I'm not sure where they're going to jump or flap or fly to. But I want to become more at ease with them and do what I can to take care of them. What can you do for insects? There is one sure-fire way you can help - ditch using chemicals in your garden! That will do for starters. And then provide more flowers and places for them to live. I'll be sharing more about how to do these things here on the blog over the next few months.
Here are a few of Maddie's wonderful paintings so you can take a closer look at these strange creatures we share our planet with...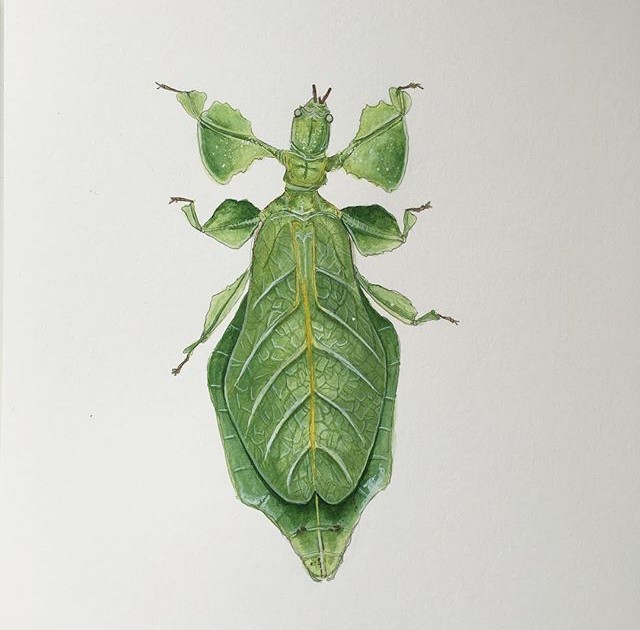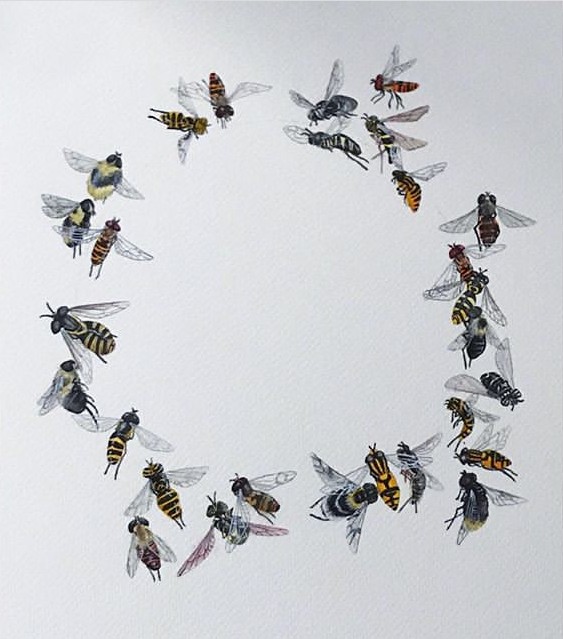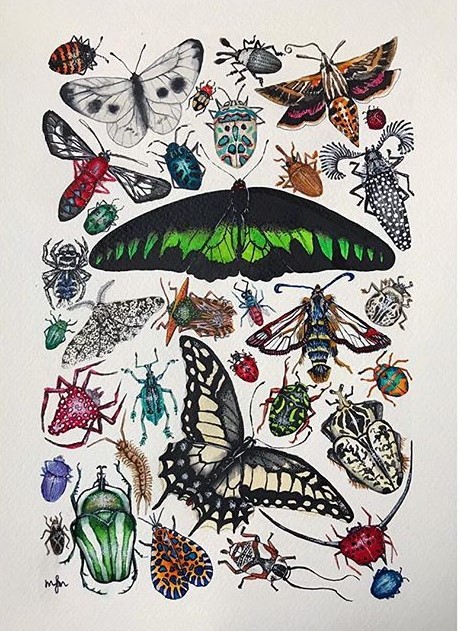 You can see more of Maddie's paintings on her Instagram account here https://www.instagram.com/mfm.art/ please follow her as she starts to share her work with the world. I'm in the middle of a collaboration with her at the moment - more on that to follow soon. Exciting times :-)
This Week's Musical Offering... Anahata by Alex Theory and Shiva Rea
This track, named Anahata which is the Sanskrit name for the Heart Chakra, has a good rhythm, perfect for practising your Sun Salutations...
This Week's Video... Couples' Yoga
This video is very, very funny but please be careful if you try this at home!!! I'd love to know if you gave it a go though! :-)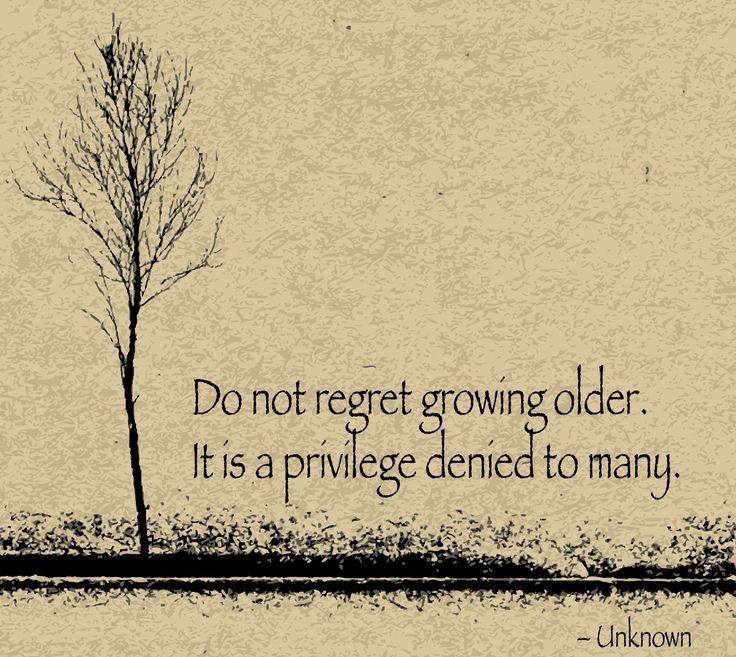 And with this final piece of wisdom I'll say thanks for reading... Until next time...