Tuesday 14th November - the seaside, self-care and soup
52 @ 50 no. 31 - continuing my series of doing new and different things in my 50th year - a weekend away in Hastings...
Every now and then I like to book a family weekend away. It's always in a rented house or cottage so we can completely relax and do things in our own time. It's always in a small town not too far away from home so we don't spend too much time travelling. We like to have everything we need within walking distance so we don't have to get into the car again until it's time to leave. And it's always somewhere we've never been before so we can explore the town fully. I want to know its history - what its people did to earn their living, what industries the town is built on. I want to know about its architecture and buildings, the backstreets and the alleyways. I want to find its quirky cafes and its artisan shops. I want to see how the modern parts blend or contrast with the old bits. I want to see its views and its surrounding countryside. So we walk. And look. And walk. Its always different and we always learn something and we always say 'we should do this more often'.
This time we went to Hastings. I'd never been there before and all I knew about it is what I learned at school - 1066 and all that. But there's a lot more to it than the Norman Conquest. It has an interesting Old Town, lots of pubs and fish and chip shops, lots of hills and lots of passageways with lots of steps. It has fabulous views and a smart new pier. It has a modern art gallery and that faded look that nearly all English seaside towns have out of season in November.
It wasn't glitzy and glamorous but fairly basic and not too expensive at all. We took the dog, and the daughter and the daughter's boyfriend and we had a really lovely, easy time, enjoying each others company with no itinerary or deadlines. We had time. Time with no chores or things that 'ought' to be done. Time to just wander and chat and not worry about, well, time! It was a great way to pause in the midst of our busy lives and spend quality time with each other, to be curious about things and enjoy this wonderful country we live in.
You don't have to go away for the weekend to explore new things with the people you love to spend time with. You could explore where you live, take a day trip (click here for some ideas from National Rail) or go for a walk in the countryside on pathways you've never been down before. Be curious and look at the things around you a little more closely - we are often hurrying past and don't notice but there are things of wonder and beauty everywhere. Have your own mini-adventure and see if you say 'we should do this more often' too.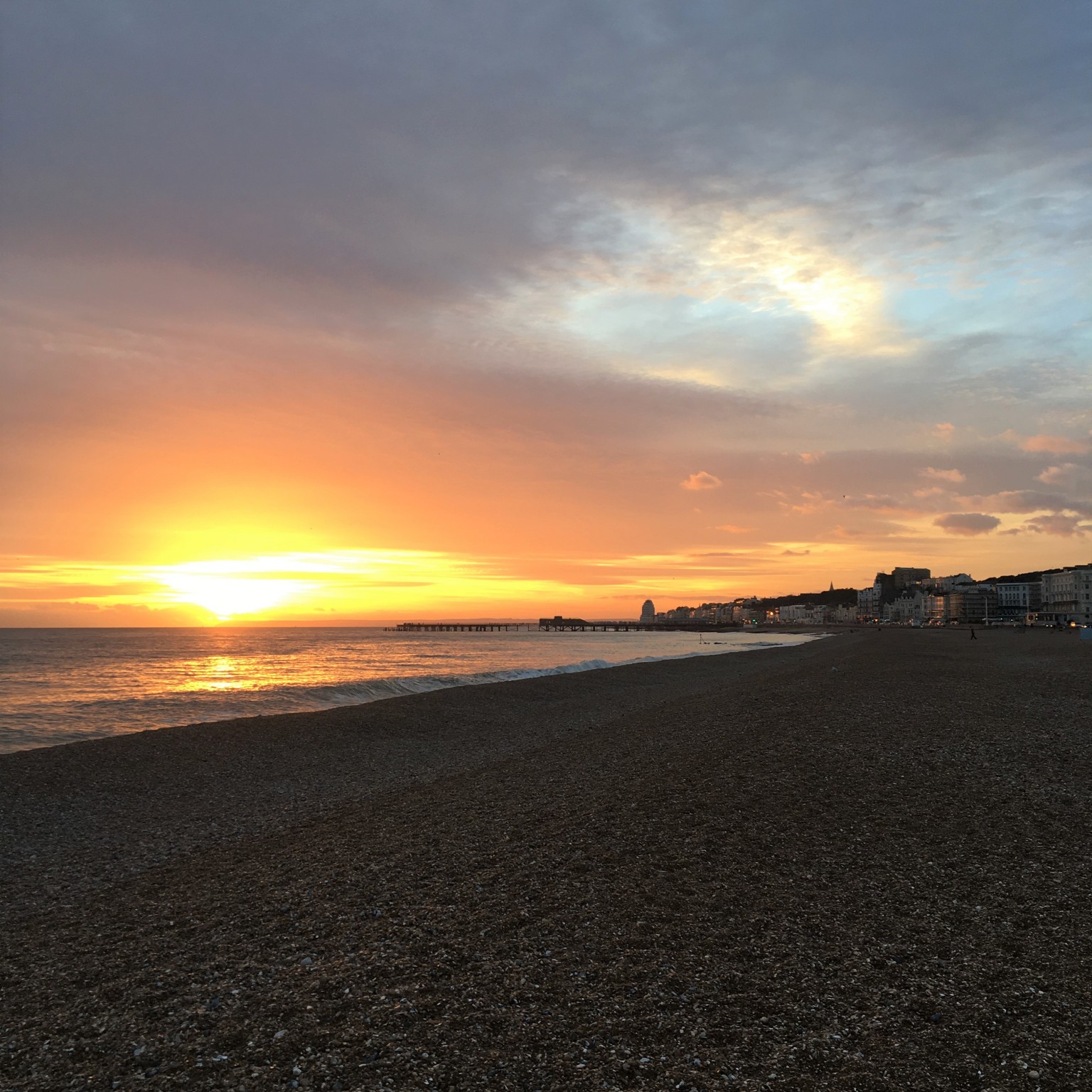 Sunset on Hastings beach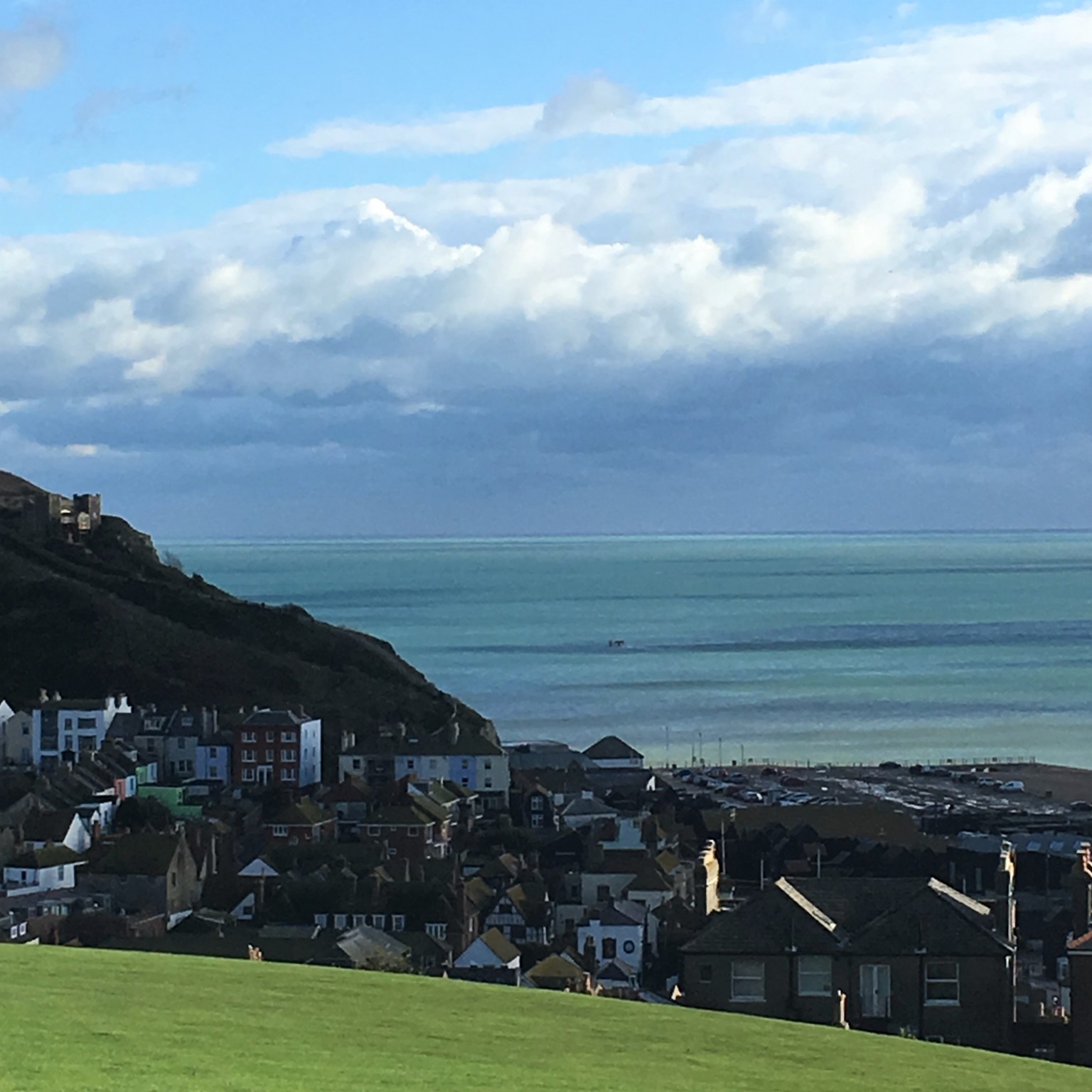 Hastings Old Town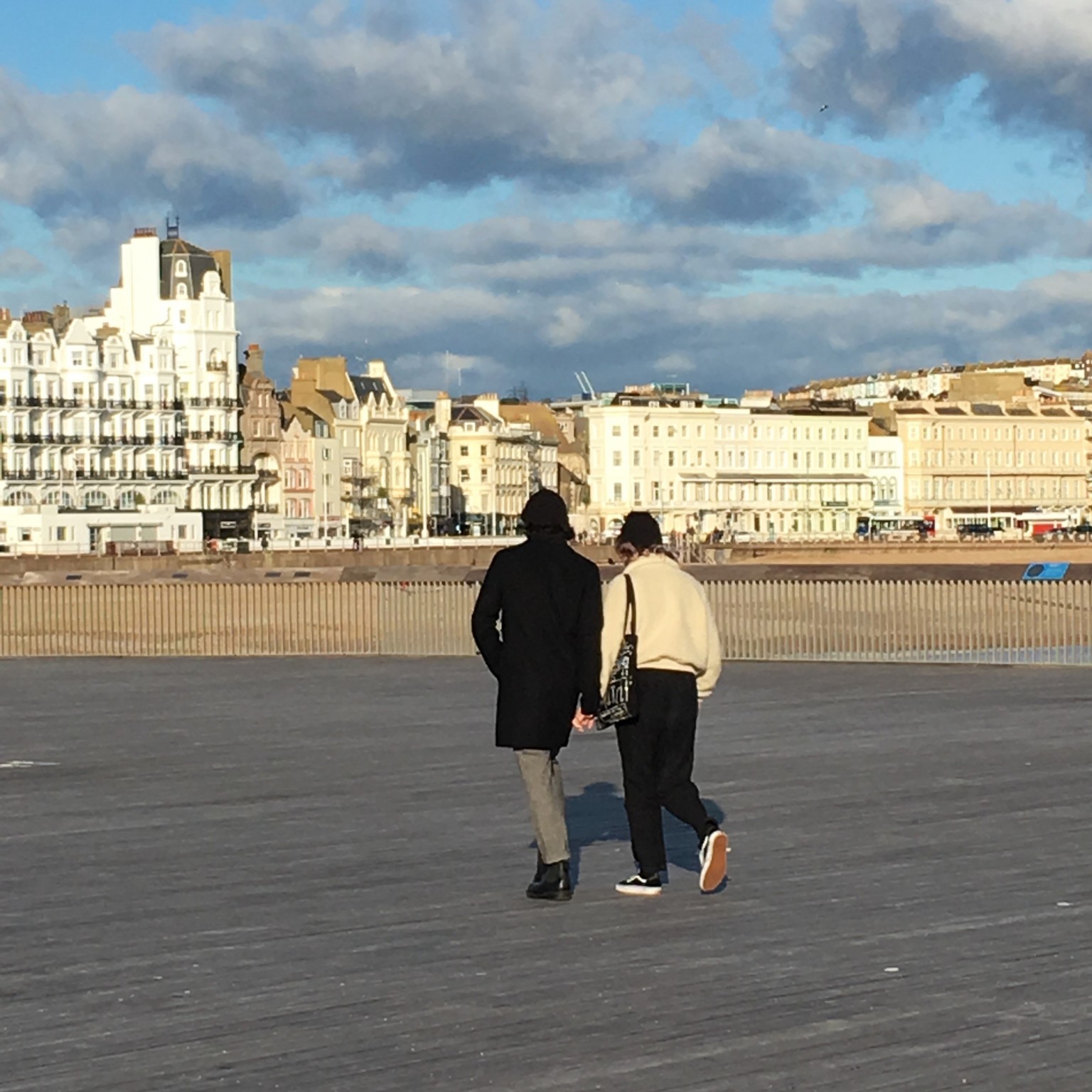 Rachel and James on the pier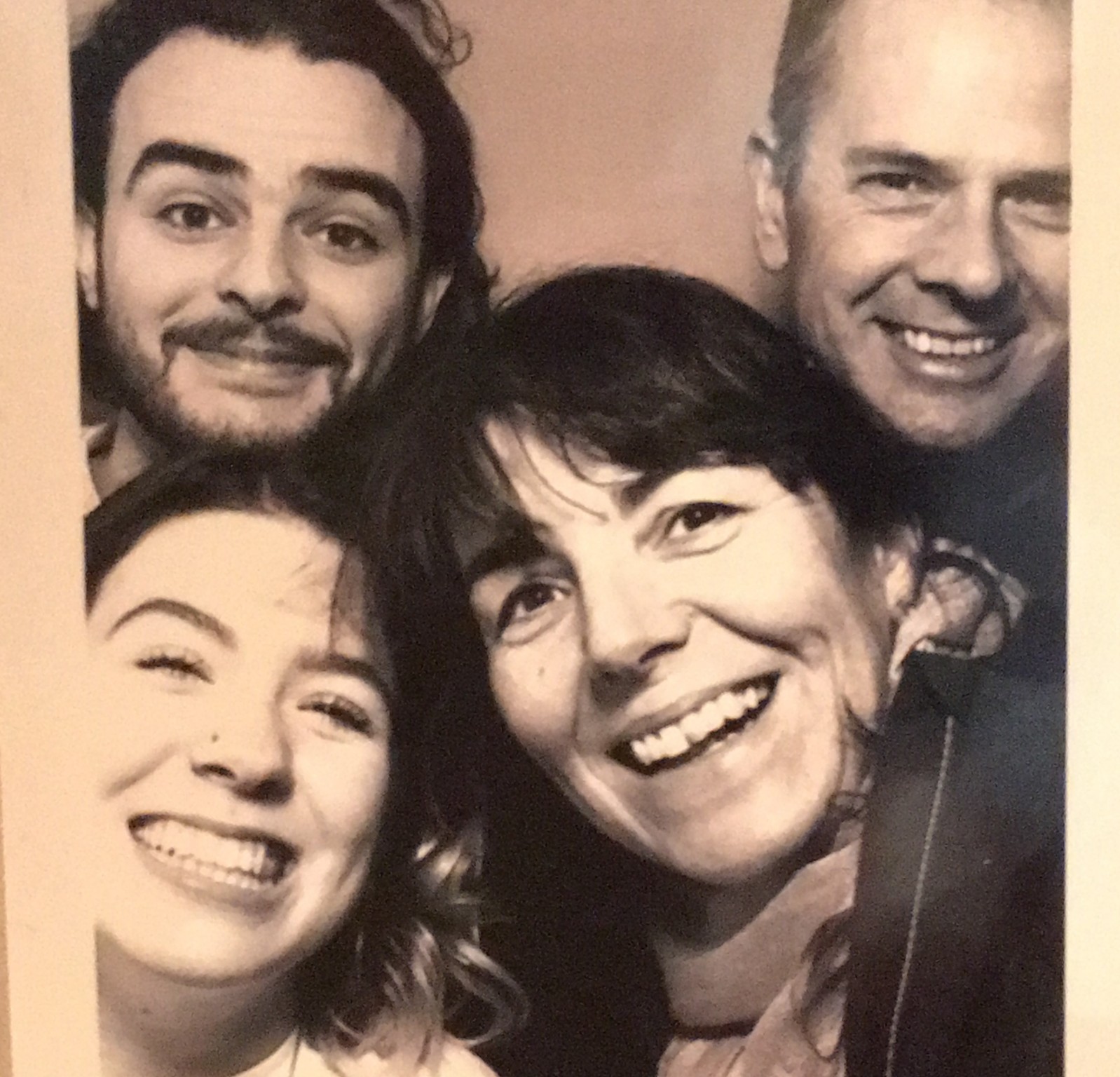 Photo booth fun on the pier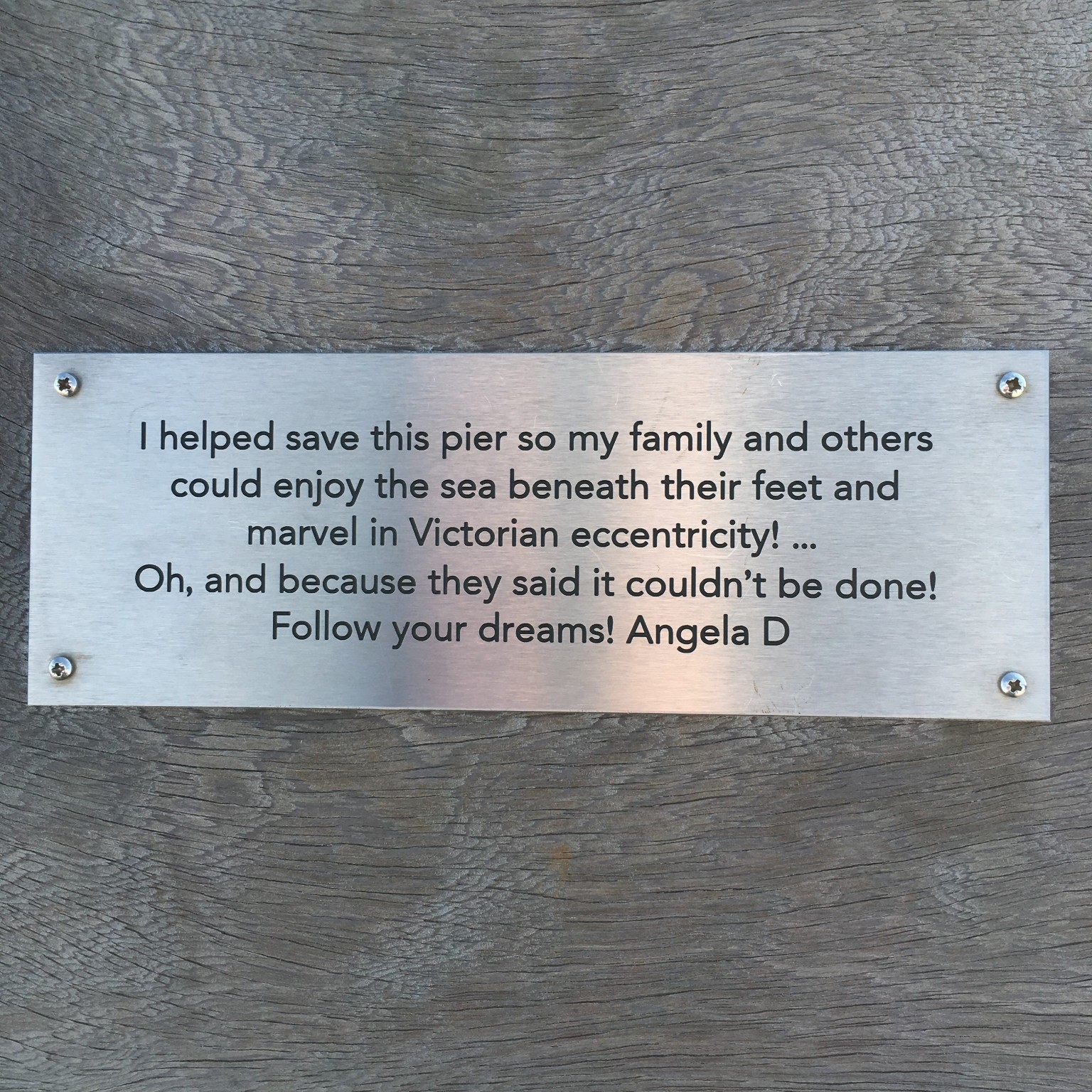 An inspiring plaque on the pier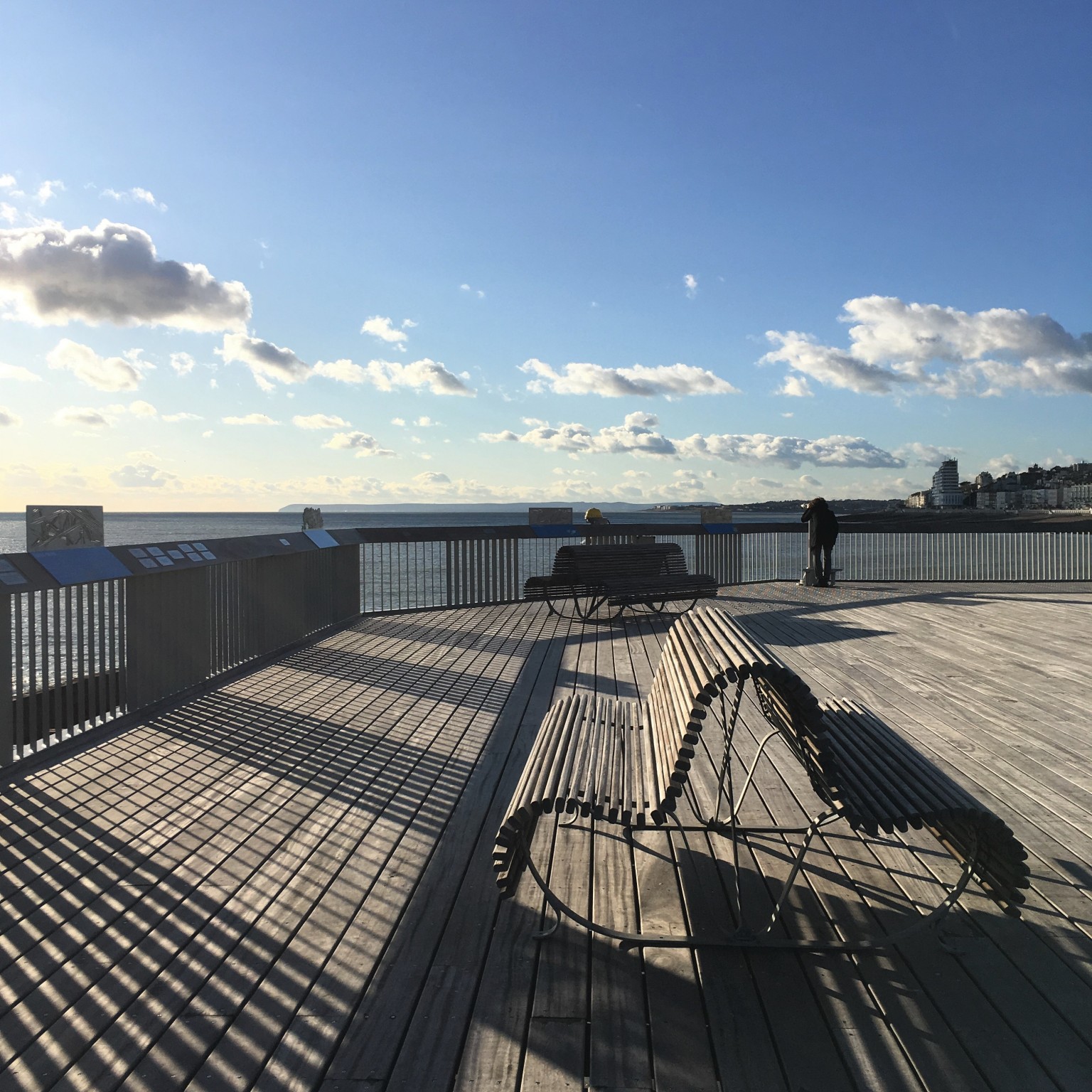 A glorious afternoon on Hastings Pier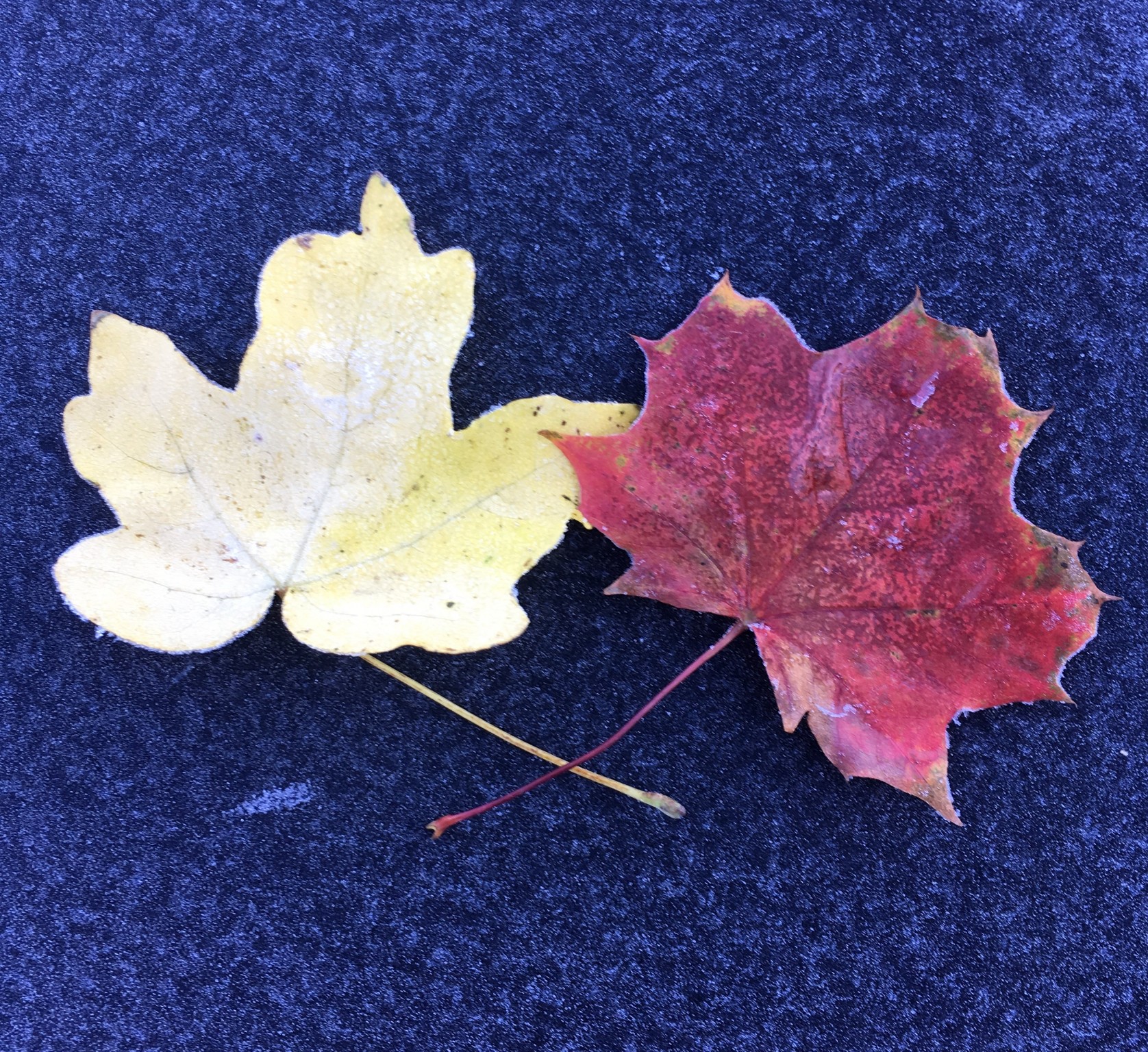 Frosty leaves on my car yesterday morning -
beauty is all around if you look for it
A Bit About... National Self-Care Week 13-19 November
Self Care Week is an annual national awareness week that focuses on establishing support for self care across communities, families and generations. It aims to empower individuals to become more aware of self care which can have many benefits for their short term and long term health. It helps people to look after their own, and their family's health and also helps to manage demand on health services.
As a yogi, you have an awareness of your health. You know your body and you are aware of your mental and emotional health and you use your yoga practice as a tool to help you achieve optimum wellbeing. Its easy to forget though that not everyone knows how to take care of themselves. If you know someone who needs more advice on how to lose weight, get fit, stop smoking, cut down on alcohol, eat more healthily and get the most from their pharmacist let them know about NHS Choices and help them empower themselves to be as well as they can possible be.
This Week's Recipe... Parsnip and Apple Soup
If you're a regular reader of this blog you'll know that I love soup. I love that it's full of simple healthy ingredients that nourish my body. I love that it's easy to make and that I can make a batch of it so I have ready-made lunches to heat up quickly when I'm hungry. As we move into winter it's a comfort food, warming and nutritious, and has a real feel-good factor about it. My secret ingredient is the stock - I use Marigold Vegetable Bouillon which you can find in any supermarket.
You will need:
1 tablespoon olive or sunflower oil
1 onion, chopped
600g parsnips, chopped
1 garlic clove, crushed
600g apples (Bramleys are best but it's a good way to use up old eating apples from your fruit bowl)
1 litre of vegetable stock
a splash of milk (optional)
sea salt and ground black pepper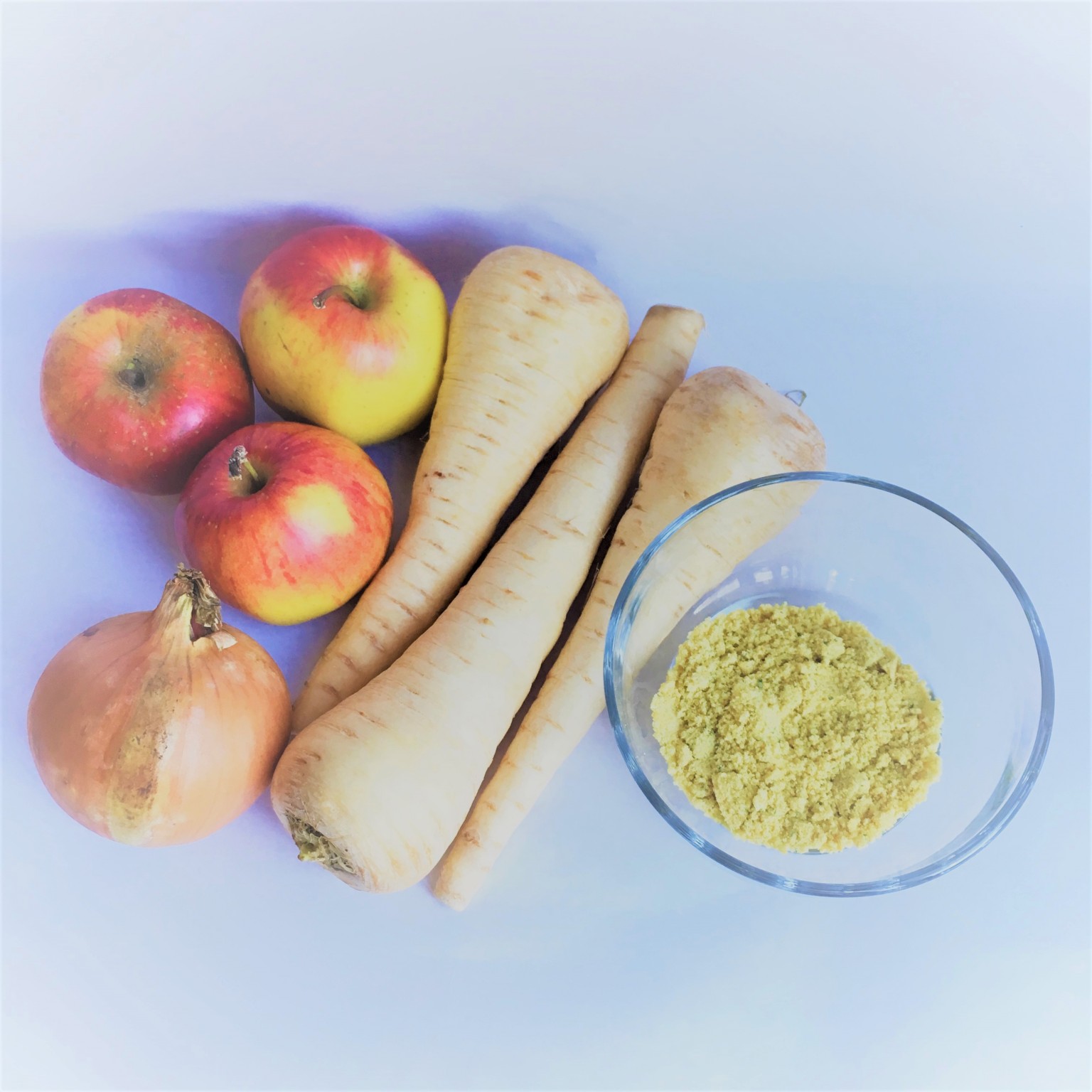 And here's how to make it:
Heat the oil in a large saucepan and gently fry the onions and parsnips for 15 minutes.
Add the garlic and apples and cook for a further two minutes, stirring regularly.
Pour over the stock and bring to the boil. Reduce the heat to a simmer and cook for about 20 minutes, or until the parsnips are very soft.
Remove from the heat and season with salt and freshly ground black pepper.
When cool enough to do so safely, blend the mixture in a food processor until smooth.
Reheat, adding a splash of milk if required, and serve.
Tip: you can add a little bit curry powder to the fried onions and parsnips for a spicy soup if required.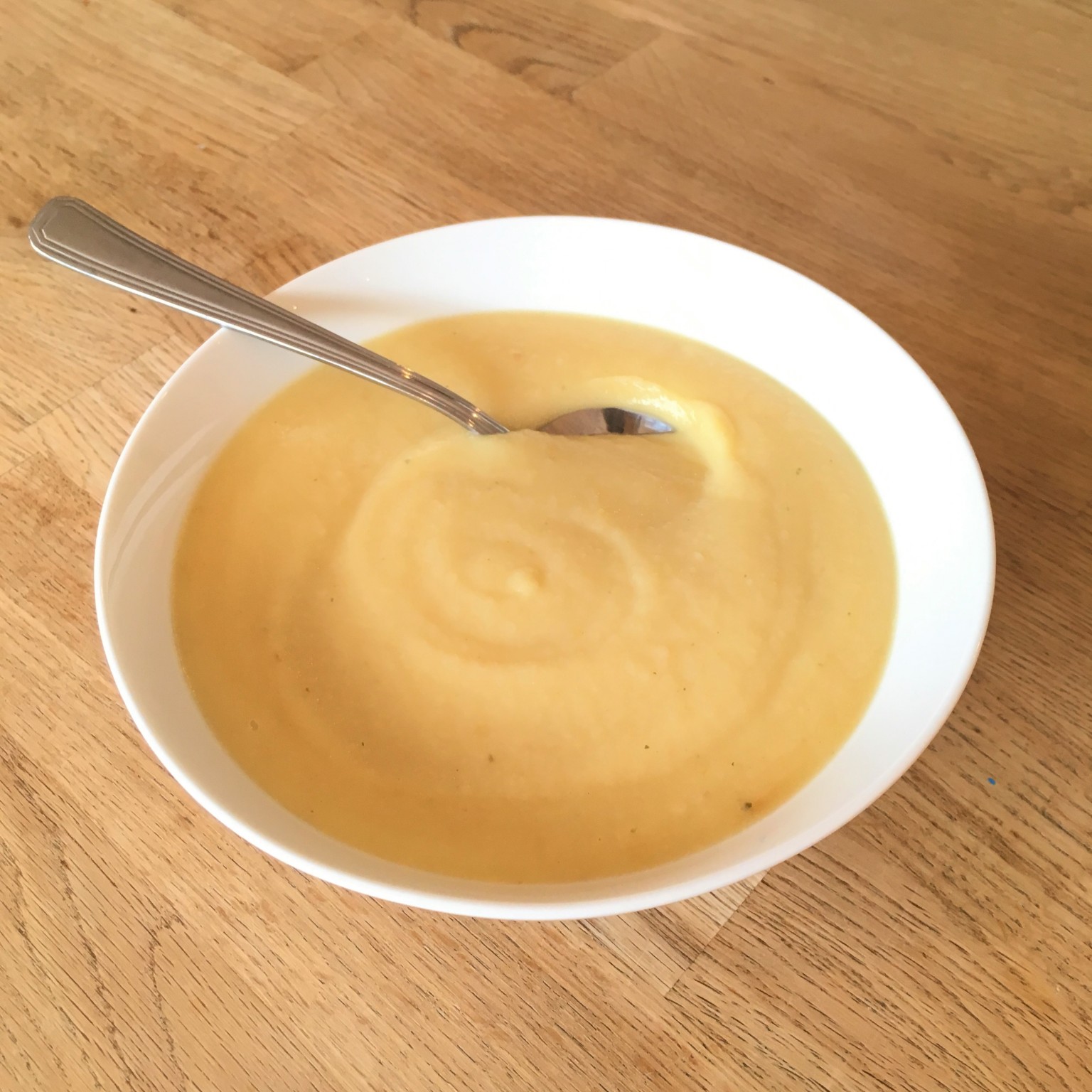 This Week's Musical Offering... is a relaxing track called Horizon of Gold by Ben Leinbach
This Week's Video... is very sweet. It's a reminder to put your heart and soul into the thing that you love to do...