Thursday 8th June - More Mudras, Pad Thai Salad, Sparkling and Yoga Photographers
A Bit More About... Mudras
If you've been practicing yoga for a while and if you read this blog regularly you'll know already that yoga is not just an exercise class. It's not just about the physical poses and how bendy (or not) you are or how strong (or not) you are. There's so much more to it than that. On this blog I try to share a little of what this amazing, life-enhancing thing called yoga has to offer. If what I write and share piques your interest then do explore more fully. There are often different ways to do the same thing, different styles of yoga, different names for poses, different ways to do the poses, but the goal is always the same - union of mind, body and spirit to become more self-aware and to ultimately reach a higher state of being.
Differences become very apparent when researching the subject of mudras! These simple hand gestures or 'seals' can be quite confusing, so don't be surprised if you come across a different name or description for some of them. In last week's blog I wrote about Chin mudra, Anjali mudra and Kali mudra. I should have mentioned that Chin mudra has another name - Gyan mudra - meaning 'seal of knowledge'.
Here are 3 more mudras that you might come across in pranayama or meditation practice:
Chinmaya Mudra - this is similar to Chin mudra with the thumb and forefinger touching to form a circle but, instead of the other 3 fingers being extended, they are folded into the palm of the hand and the back of the hand rests on the thigh. Chinmaya translates as Seal of Manifested Consciousness and using it in pranayama practice helps to bring the attention to movement of the side ribs.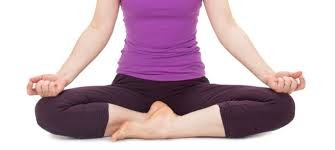 Adi Mudra - the thumb is folded into the palm of the hand, touching the base of the little finger, and the fingers are curled over it to make a fist. The fist is placed palm down onto the thighs. This mudra helps to bring the awareness to the top of the chest and develop clavicular breathing.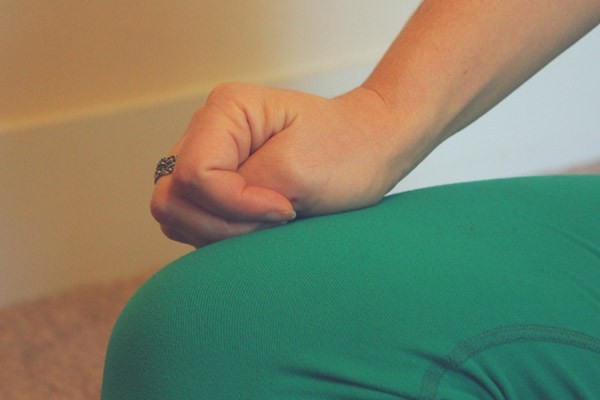 Brahma Mudra - is like Adi mudra with the thumb and fingers curled in to make a fist, but the knuckles are brought together at the abdomen with the back of the hands facing down. This mudra helps to bring awareness to the whole of the inhalation, from the lowest part of the lungs up to the highest.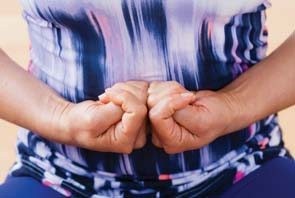 Try these 3 mudras when you're practicing pranayama or meditation and see if you can notice any subtle differences - the more you practice the more you'll tune in to them.
This Week's Recipe... Pad Thai Salad
This recipe comes from someone I follow on Instagram @wholelifewithamy who posts lots of inspiring stuff about living well. She has a website too www.wholelifewithamy.com where she helps people regain their health after Lymes' disease. This salad dish is vibrant, colourful, full of flavour, vegan, raw, peanut-free (but not nut-free) and it is completely delicious. I made it last night and am making another batch now to have for lunch. There are quite a few ingredients but don't let that put you off. The only real preparation is chopping the veg. You could add anything else in that you like eg. sprouted seeds, nuts and other seeds - get creative.
You will need:
1 courgette (or cucumber if you prefer), spiralised or cut into julienne pieces or ribbons
1 carrot, spiralised or grated
A handful of red cabbage, shredded or chopped finely
Half an onion chopped finely
A few mushrooms chopped finely
1 tablespoon of sesame seeds (I didn't have these and it was fine without)
A few mint leaves chopped finely
and for the dressing:
2 tablespoons of almond butter
2 teaspoons of maple syrup
2 tablespoons of soy sauce
2 minced garlic cloves (or use 'Very Lazy' pre-chopped - super easy!)
a pinch of paprika (Amy says to use red pepper flakes but I can't find those anywhere so this works fine instead)
half a teaspoon of onion powder if you have it (I didn't and used a tiny bit more finely chopped onion)
half a teaspoon of minced ginger (I used a cheat squeezy tube for ease)
a squeeze of lime juice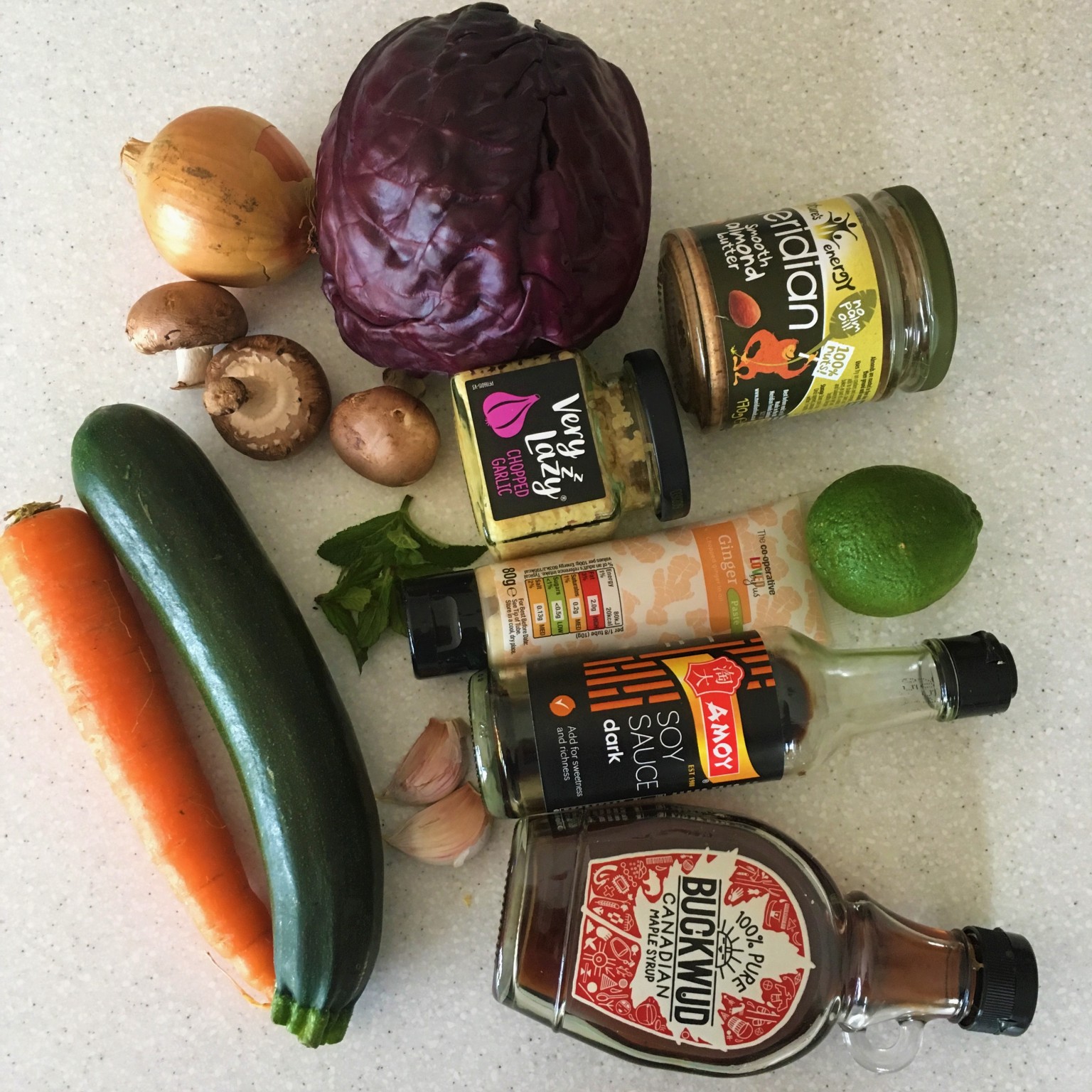 Here's how to make it:
Put all the chopped veg into a bowl and mix with your hands. Put all the dressing ingredients into a jar with a lid and shake, shake, shake to mix. Pour the dressing onto the veg and mix again - hands is best. And eat. It really is very good indeed.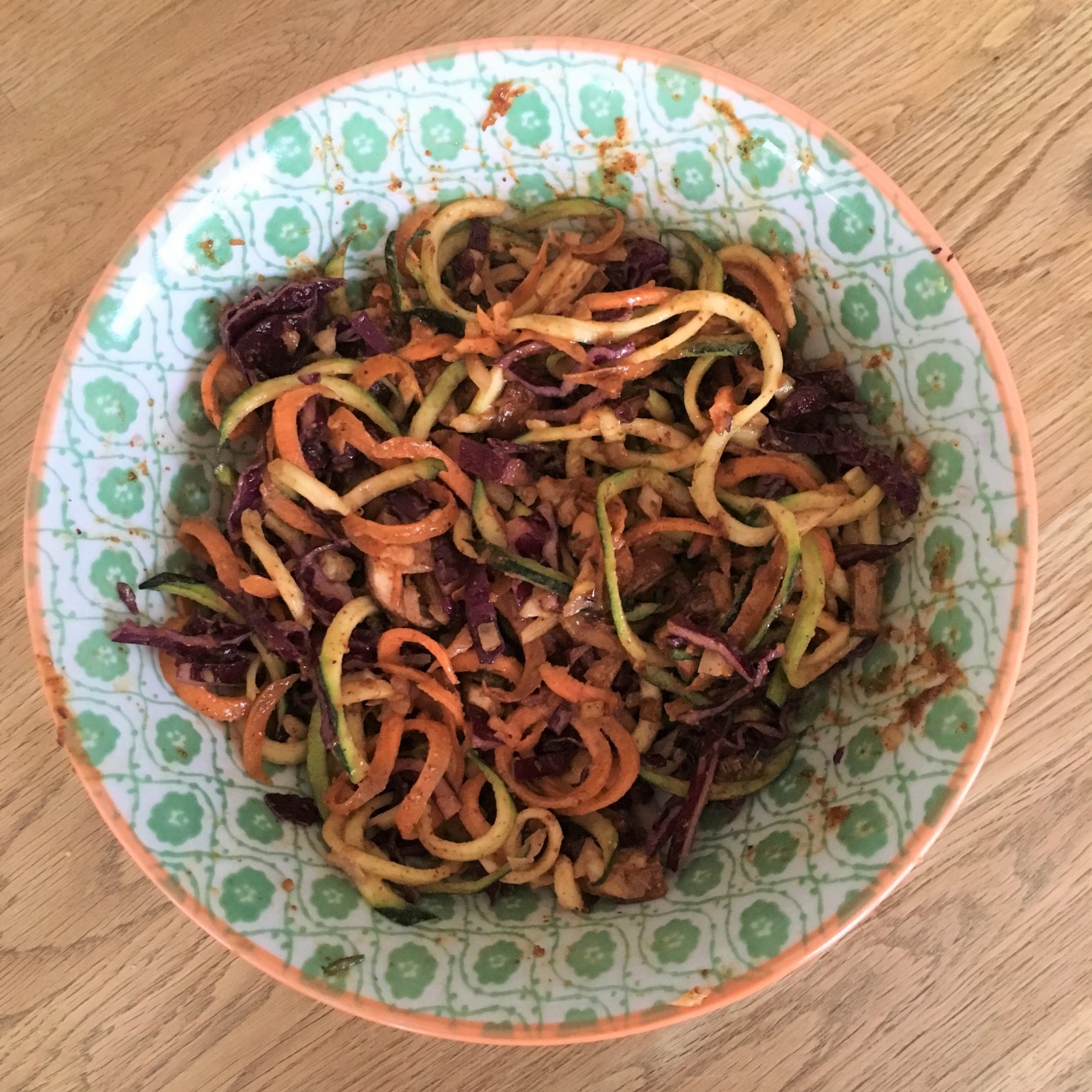 This Week's Interesting Word...
How have I never known this word? Did you know it?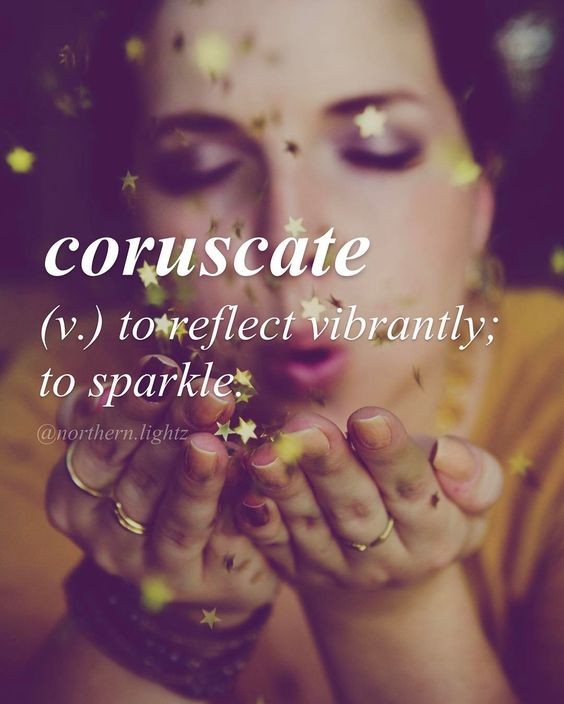 This Week's Musical Offering...
I have two for you this week - complete opposites in terms of tempo but both linked by the use of mudra in the song and album title.
Firstly, Dragon Mudra by DJ Drez is fun and funky with a steady reggae beat. It's great to do your Sun Salutations to. The second track is relaxing and soothing and is good for a slow stretch sequence or Savasana. It's called The Breath Inside The Breath and it's by Michael Mandrell and Benjy Wertheimer from the album Anjali (remember that mudra from last week's blog?)
This Week's Video...
Two videos too! Both connected by photography. The first one is from photographer Micheal O'Neill showcasing his beautiful book On Yoga: The Architecture of Peace. It's a wonderful, big, glossy coffee table type book and it features photos of mainly traditional yogis practicing their yoga in it's homeland of India. In this excerpt from an interview to promote the book, the photographer talks about mudras.
The second video is from photographer Robert Sturman who takes beautiful photos of modern yogis in modern settings and situations. I've shared his work on the blog before as I really love the contrasts of his work - the grace and ethereal beauty of some and the grit and reality of others. In the video he shares a little of why he does what he does.
As you can see below, I've managed to find out how to allow you to make a comment! So please do - I'd love to connect with you. Let me know what you want to see here on the blog and I'll endeavour to deliver.
Thanks for reading. I wish you a coruscating weekend (can I say that?) Anyway, have a good one...Namaste...