Thursday 20th April - Saturday is Earth Day
A Bit About... Earth Day
This Saturday, 22nd April, is Earth Day. Not to be confused with Earth Hour (which was on 25th March) when everyone is encouraged to turn their lights off for an hour in the evening to promote awareness of climate change, Earth Day has a similar remit - to promote education and activism to protect future generations from the side-effects of global warming.
Here's a bit from the Earth Day website which explains its history and its mission:

"The first Earth Day was on April 22, 1970, when 20 million Americans took to the streets, parks, and auditoriums to demonstrate for a healthy, sustainable environment in massive coast-to-coast rallies. Thousands of colleges and universities organized protests against the deterioration of the environment. Groups that had been fighting against oil spills, polluting factories and power plants, raw sewage, toxic dumps, pesticides, freeways, the loss of wilderness, and the extinction of wildlife suddenly realized they shared common values.
Earth Day 1970 achieved a rare political alignment, enlisting support from Republicans and Democrats, rich and poor, city slickers and farmers, tycoons and labour leaders. By the end of that year, the first Earth Day had led to the creation of the United States Environmental Protection Agency and the passage of the Clean Air, Clean Water, and Endangered Species Acts.
The Earth Day theme for 2017 is Environmental & Climate Literacy. Environmental and climate literacy is the engine not only for creating green voters and advancing environmental and climate laws and policies but also for accelerating green technologies and jobs.
Education is the foundation of progress. Using the teach-in concept deployed at the very first Earth Day in 1970, we will build an international populous to work toward the following goals: • Build a world that internalizes environmental values and create sustainable communities for all people. • Mobilize a global citizenry to proclaim the truth of climate change. • Provide avenues for local environmental action."
Earth Day reminds us that we are all responsible for the safeguarding of this planet for ourselves, our children and their children. We must not turn a blind eye to how big corporations and governments around the world abuse it for their own financial gains. We must do what we can - no matter how small. Will you be an activist for the Earth too?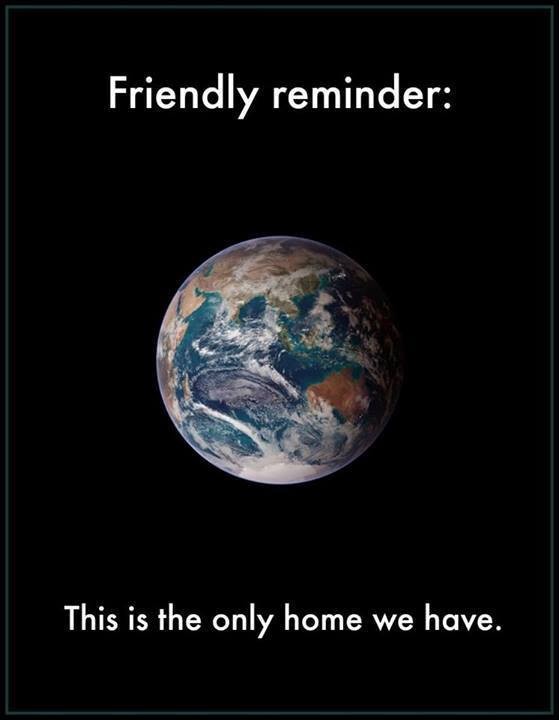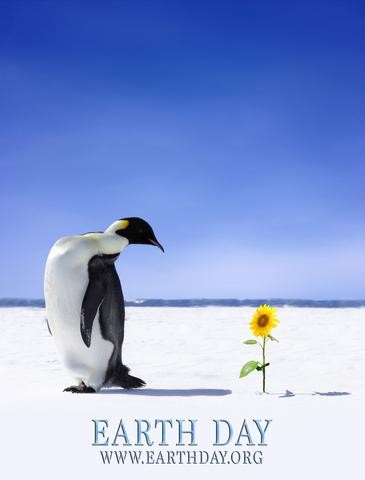 This Week's Recipe... Spicy Lentil Soup
This recipe was given to me by one of my students - it's a family favourite for her and I think it will become one of mine too. It's rich and healthy and has a great flavour. Although it has a long cooking time it's really easy to make. It comes from a book called Secrets from a Vegetarian Kitchen by Nadine Abensur.
You will need:
6 teaspoons olive oil
half a teaspoon cumin seeds
1 onion, chopped
1 clove garlic, crushed
2 carrots, chopped
2 sticks celery, chopped
half a teaspoon chilli powder
half a teaspoon turneric
1 teaspoon ground coriander
185g (6oz) red lentils, washed
1.2 litres (2 pints) vegetable stock
1 bay leaf
salt and pepper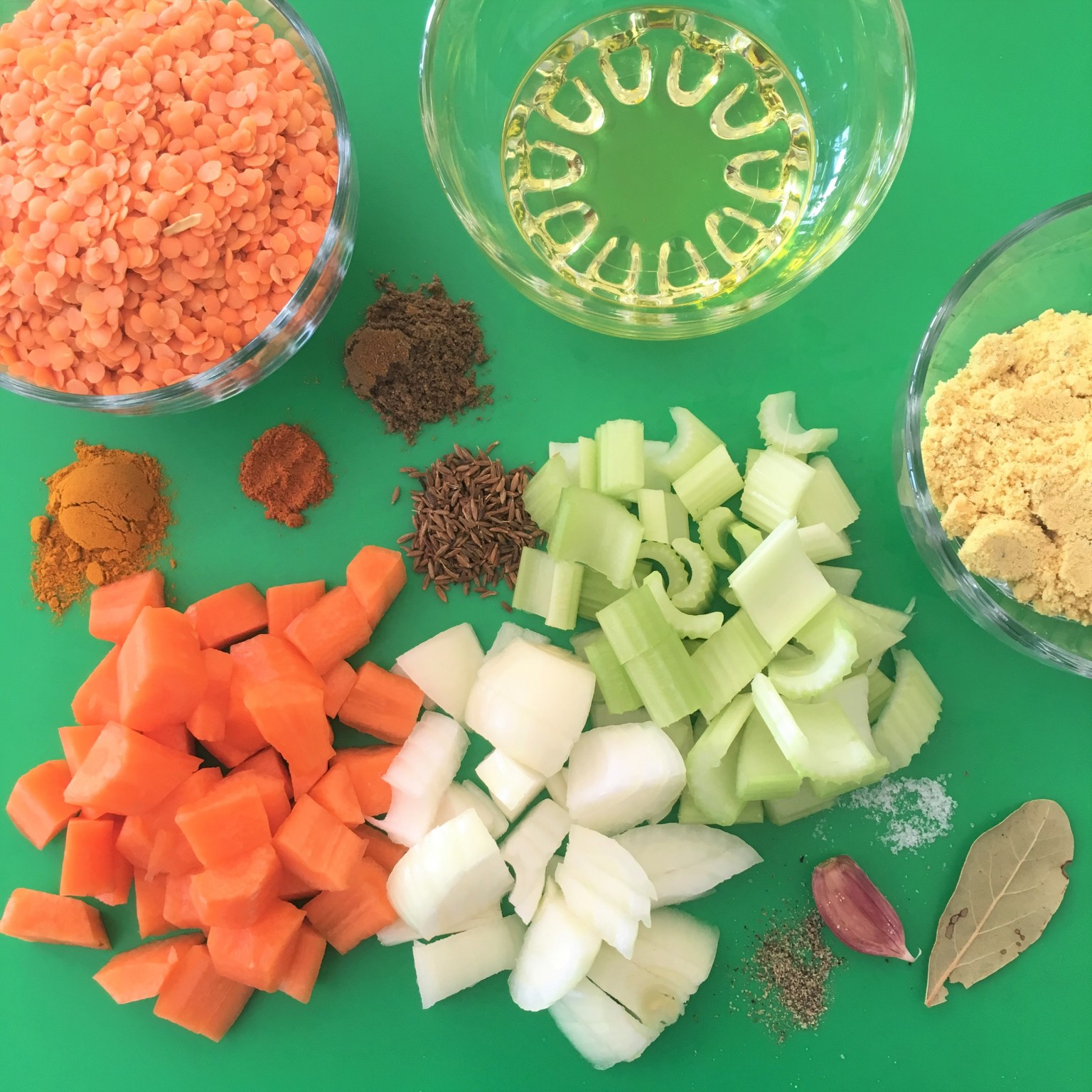 And here's how to make it...
Heat the oil in a saucepan over a medium heat and add the cumin seeds and fry gently for a minute or two (I only used half the oil for this bit - using all of it seemed too much).
Add the rest of the oil and the onion and cook until golden, stirring gently.
Add the garlic, carrots and celery and cook gently for 10 minutes until soft.
Stir in all the spices and cook for a further 1 minute before adding the lentils.
Pour in the stock and bay leaf and bring to the boil and simmer for 1 hour.
Remove the bay leaf and, when cool enough, puree the soup in a blender.
Return to the pan to reheat and season with salt and pepper.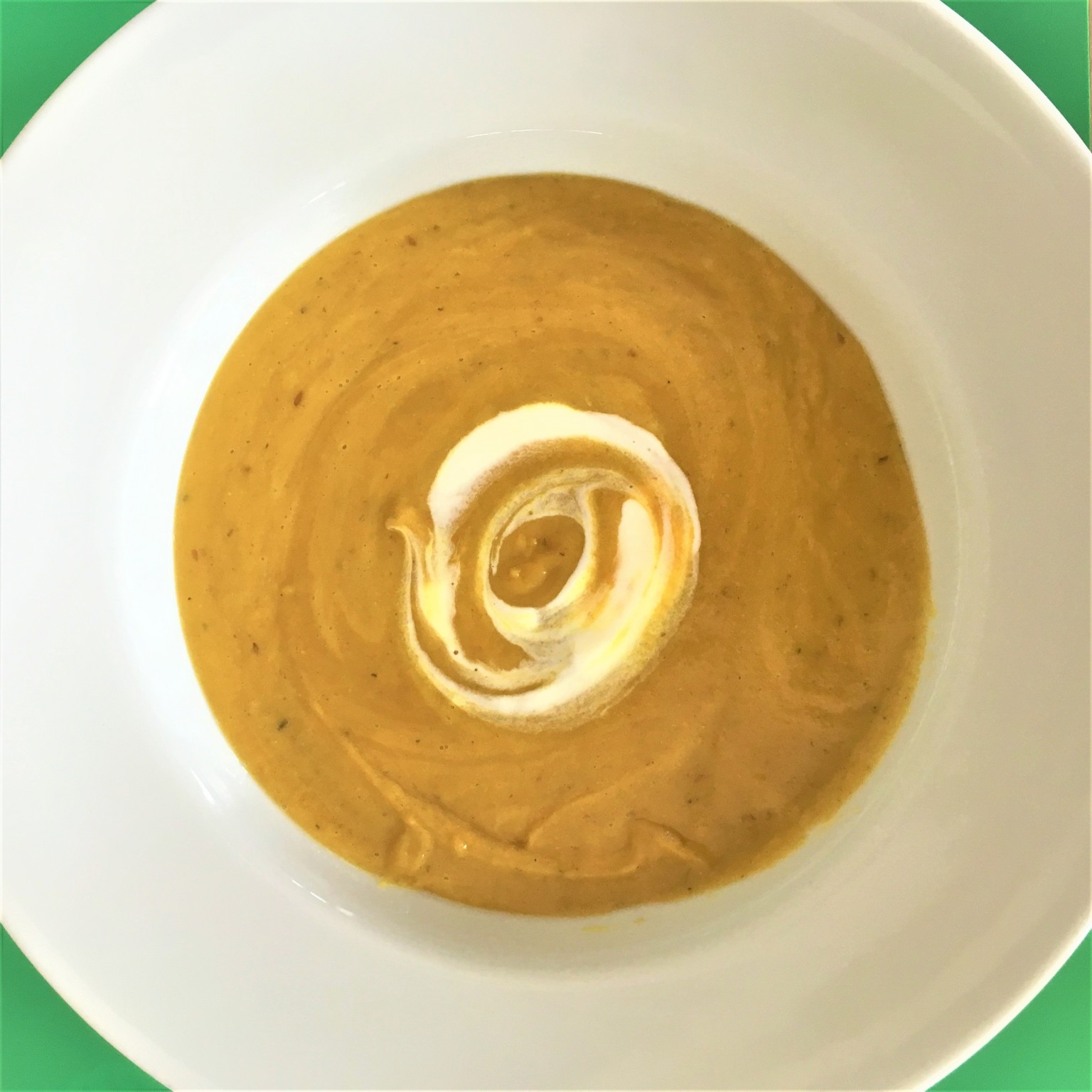 This Week's Advice From ... The Earth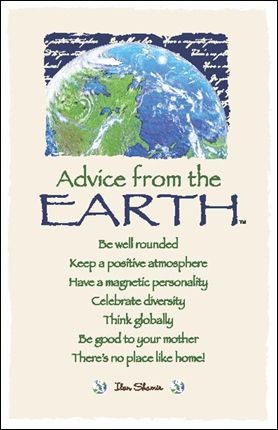 A Bit About... Bluebells and Woods and Forest Bathing
It's that time again! The bluebells are out! There's something magical about a bluebell wood. That carpet of the most special blue. And, when the sun is shining, there's the wonderful, subtle scent too. So beautiful. But they won't be here for long so get out and see them. Click here to find a bluebell walk near you.
A while ago I wrote about John Muir, a Scottish-born American naturalist and writer who still has a profound influence on, and is an inspiration to, environmentalists around the world. You can click here to read about him on my previous post. Here are two of his quotes to inspire you to get out in nature this weekend...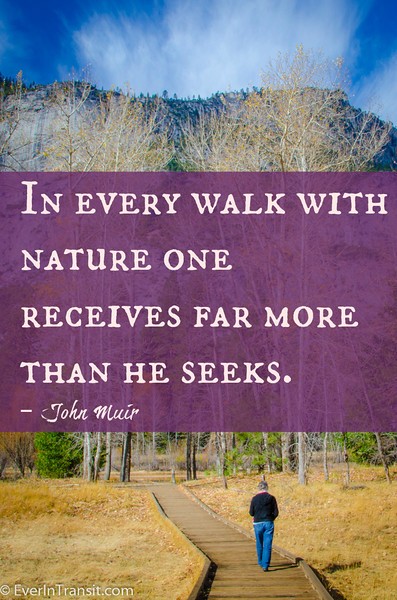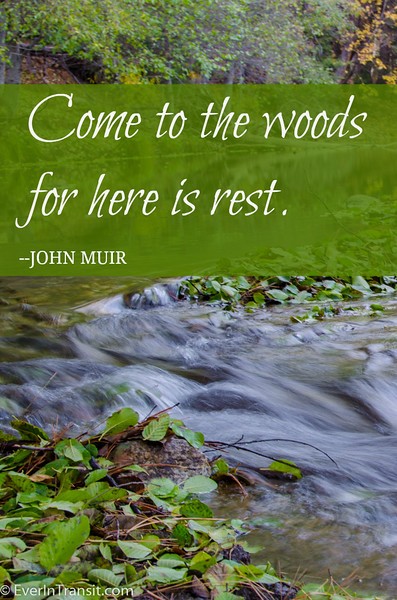 And what on Earth is Forest Bathing? It's a real thing in Japan! It has a name, shinrin-yoku, which means "taking in the forest atmosphere" or "forest bathing." It was developed in Japan during the 1980s and has become an important part of preventive health care and healing in Japanese medicine. It's the simple practice of going for a relaxed walk in the woods, taking in everything around you, noticing the little things just as our yoga and mindfulness practices train us to do, and enjoying the benefits of being in a calm, restorative and rejuvenating environment. So when you go for your walk in the bluebell woods this weekend go slowly, go quietly, look and really see, listen and really hear and you too will be participating in this practice and taking care of yourself. When people ask you what you did at the weekend you'll be able to intrigue them with your answer "I went forest-bathing!"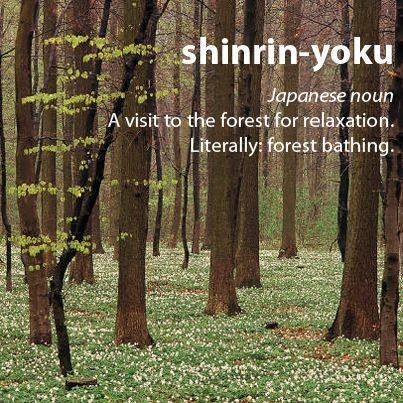 This Week's Musical Offering...
Is a track called Spiritual from Charlie Haden and Pat Metheny. I came across this track on another yoga teacher's playlist and really liked the slow, easy rhythm and the gentle tune - it's perfect for a cool-down, slow-stretch sequence. I'd never heard of the musicians before so I did a little research - they are (or were, Charlie Haden died in 2014) jazz musicians who collaborated on an album called Beyond the Missouri Sky from which this track is taken. The things I learn while I'm writing this blog....
This Week's Video...
Prince Ea is a poet of spoken word, film-maker and activist. Here is his powerful message called 'Man vs Earth'.
And yes, I did support Stand For Trees as Prince Ea suggested. Every little bit helps. What can you do this Earth Day to protect this precious place that we live in?